We have a range of short courses running before the end of the year. Our most popular tiling courses can be customised for people looking to develop specific skills. These courses are eligible for CITB subsidies for people working in the trades with a CITB membership number – this is free to apply for at citb.org.au. If you are interested in other courses, or would like to request different dates, please email [email protected]
Tiling – 1 week:
24th – 28th September 2018
Cost: $750 or $250 with CITB membership
Waterproofing – 3 days:
15th – 17th October 2018
Cost: $550 or $200 with CITB membership
Acrylic Rendering – 3 days:
29th – 31st October 2018
Cost: $600 or $250 with CITB membership
Tiling – 1 week:
26th – 30th November 2018
Cost: $750 or $250 with CITB membership
Contractors License Course:
6th – 7th October 2018 & 20th – 21st October 2018 
Cost: $950 or $450 with CITB membership
Originally published: news.com.au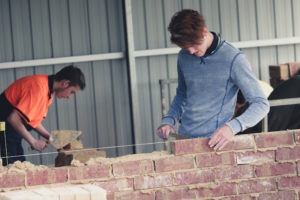 AFTER receiving their high school results over the past fortnight, graduates across Australia will be thinking long and hard about their options.
But while they're going through their course options and preparing job applications, anxious about the dwindling graduate employment rate and competition for positions, there's one category of jobs that will likely be overlooked.
Analysis by jobs website Adzuna has revealed the jobs that Australians just aren't interested in, with trades and construction coming out on top.
With minimal qualifications required, you'd think trades would be a popular choice.
The report showed that while jobs advertised in the construction industry has increased by 10 per cent, apprenticeship commencements were down 5.6 per cent year on year.
Adzuna CEO Raife Watson called on schools to remind students of the option of vocational education and training as an alternative to university.
"Despite reports that the residential construction boom in Sydney is starting to wind down, we continue to see growth year-on-year in advertised vacancies across a wide selection of job roles in trades and construction," he said.
"The primary concern for the construction industry is the continued decline in apprenticeship commencement rates."
Mr Watson said there was a "stigma" associated with TAFE studies and apprenticeships that Australia needed to work to remove.
"Twenty-three university graduates compete for each role, whereas in some Australian states, two jobs are available for all qualified apprentices," he said.
"I expect this number to increase in the coming years as apprenticeship numbers continue to decline."
In South Australia, where school leavers' results were released this morning, graduates are being urged to consider taking on a trade or traineeship.
Business SA says apprenticeships and traineeships are viable career options as Australia faces a skills shortage across a range of industries.
Sharyn Davies, from Apprenticeship Support Australia which is administered by Business SA, said a high score in year 12 is not a guarantee for future success.
"It's more important for young people to follow their passions," she said.
"When we are doing something that aligns with our strengths, skills and passions, we have a higher level of wellbeing and are more likely succeed in building a successful career."
Source: School-leavers not interested in trades
We have employers seeking Bricklaying, Tiling and Solid Plastering apprentices. The Certificate II in Construction aims to get students work ready, and into an apprenticeship.
Employers typically want applicants to be under 21, with a drivers license and some experience or a Cert II in Construction. There are opportunities for those over 21, usually in labouring jobs, but sometimes as adult apprentices.
Our next course starts Tuesday January 30th and runs for 10 weeks at 15 Jacobsen Crs, Holden Hill. Government-funded eligibility has been improved so more people have the opportunity to study.
Call us on 8367 5615 or email [email protected] for more information.
Dates for  2018:
30/01/2018 – 06/04/2018
06/03/2018 – 11/05/2018
01/05/2018 – 06/07/2018
8am – 3:30pm Tuesday – Friday for 10 weeks at 15 Jacobsen Crs, Holden Hill.
This qualification requires 9 core units of competency and 6 electives to be completed. For more information on this training course and employability skills, please visit training.gov.au
Qualification Code: CPC20112
Core
Total qualification: Approx 500 hours depending on electives

Electives
Unit Code
Unit Title
Hours
CPCCOHS2001A
Apply OHS requirements and procedures in the construction industry
20
CPCCCM10012A
Work effectively in the General Construction Industry
20
CPCCCM1013A
Plan and organise work
20
CPCCCM1014A
Conduct workplace communication
20
CPCCCM1015A
Carry out measurements and calculations
20
CPCCCM2001A
Read and interpret plans and specifications
36
CPCCCM2006B
Apply basic levelling procedures
8
CPCCCO2013A
Carry out concreting to simple forms
20
CPCCCM2005B
Use construction tools and equipment
96
CPCCCM2010B
Work Safely at Heights
8
Unit Code
Unit Title
Hours
CPCCCM2008B
Erect and dismantle restricted height scaffolding
40
CPCCCM2009A
Carry out basic demolition
32
CPCCSF2004A
Place and fix reinforcement materials
80
CPCCSP2003A
Prepare surfaces for plastering
40
CPCCCM2007B
Use explosive power tools
16
CPCCWF2002A

CPCCPB3001A

CPCCSP2002A

CPCCBL2002A

PLUS ONE OF THE FOLLOWINGUse wall & floor tiling equipment

Fix standard plasterboard wall sheets

Use solid plastering tools and equipment

Use bricklaying tools and equipment

96

60

80

30
The Top 5 tools that out last Aussie Plasterers
Ripper Hardware have compiled a list of long lasting tools for plasterers, visit their site at https://www.ripperhardware.com.au/
Imagine tools that were designed to extend the life of the Tradesman,
Tools that were created to make the job easier on the body
Tools manufactured to the highest quality!
Against old school and popular belief, we believe "A Tradesman's Tools should not outlast the Tradesman"
You are about to learn there is an alternative, we will introduce you to NEW tools that are specially designed for your Safety. So you can enjoy many more years safely on the tools than our forefathers.
We reveal NEW tools Designed for the Modern Tradesman putting Safety First!
Statistics show that the average Tradesman's working life is less than half of a professional. If you want to extend your working life you need to take care of your biggest asset your body. We at Ripper Hardware are dedicated to helping you work smarter not harder.
1.HAND TOOLS
"Is an extension of the Tradesman's Arm ", "A tradesman is only as good as his tools". You have heard these Quotes and as a Tradesman Matures the words Resonate !. We have sourced the Newest and Finest Trowels designed for the modern Tradesman with German Engineering we introduce The NELA SUPERFLEX.
Click here for Instructional Video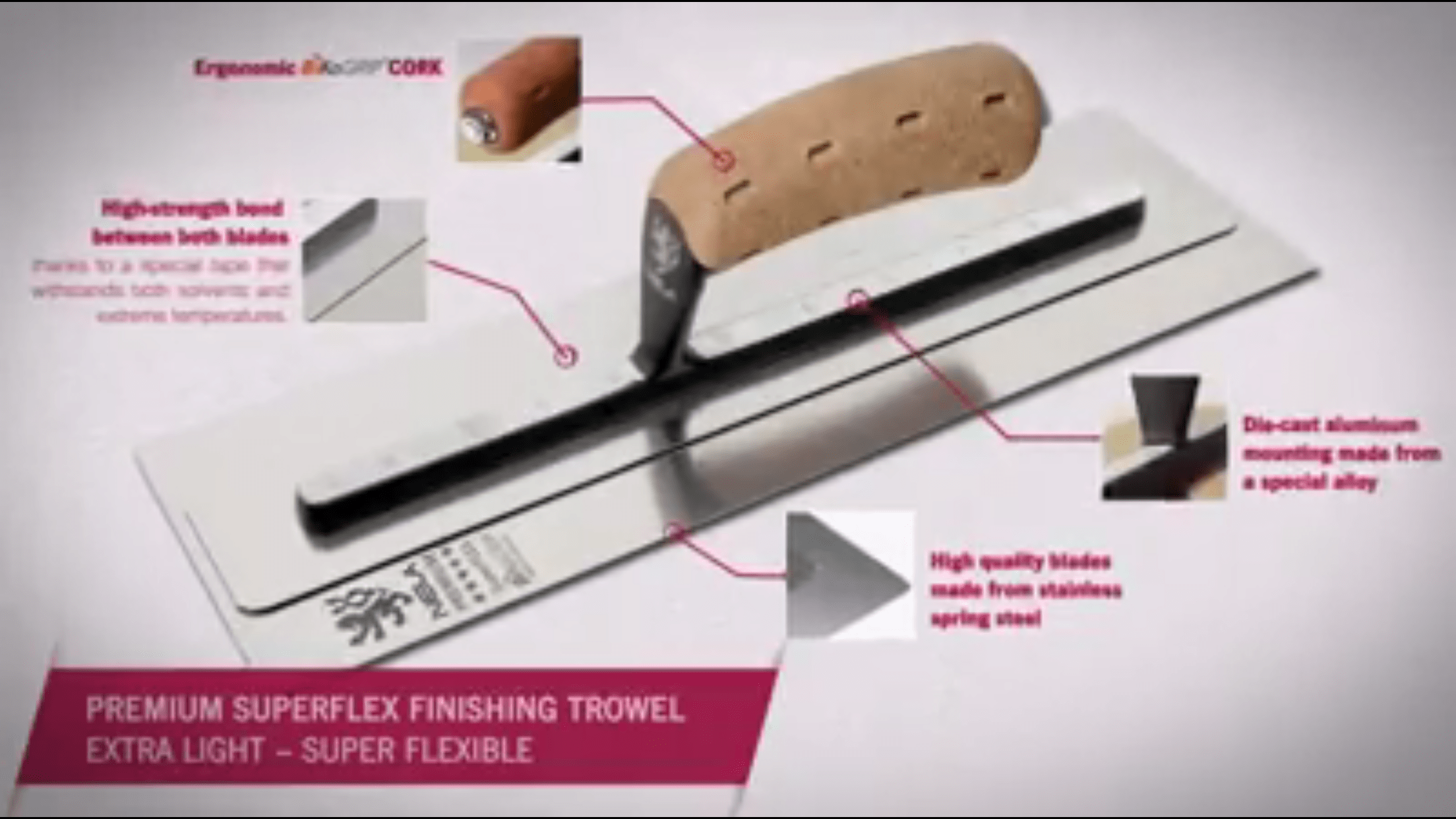 2. Finishing tools
"Its all in the hands" this quote says a lot about the Tradesman's ability to create with only his hands . Well Ripper Reveals http://www.ripperreveals.com/ were designed using this principle.
Click here for Instructional Video 
3. Safety Platforms
"Safety First " a relatively new culture in the Australian Construction industry . "Hop Up" used in the past were created heavy metal as below , which have bruised many shins in the practical use . With safety and care in mind we at Ripper Hardware introduce NEW lightweight design .
SAFE STEP PRODUCT DESCRIPTION
Safe Step is a heavy duty plastic step which provides a safe, low level access platform ideal for use on construction sites, warehouses, factories offices or even around the home. May be referred to as a 'Hop-Up' or 'Step-Up' it is ideal for use by plasterers, decorators, electricians… in fact, anyone who requires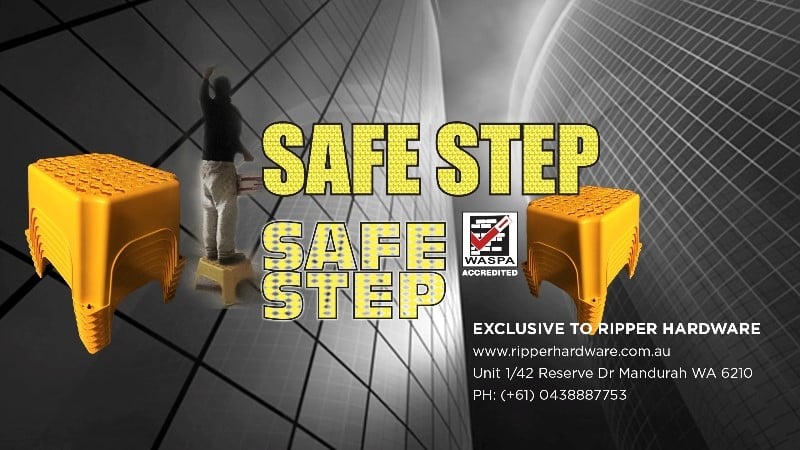 4. Mixing tools
JOIN the Revolution!
Ripper Hardware is proud to present the Mix M8 is the most technologically advanced mixing tool on todays market, out mixing any competitor on speed & performance.
Click here for Instructional Video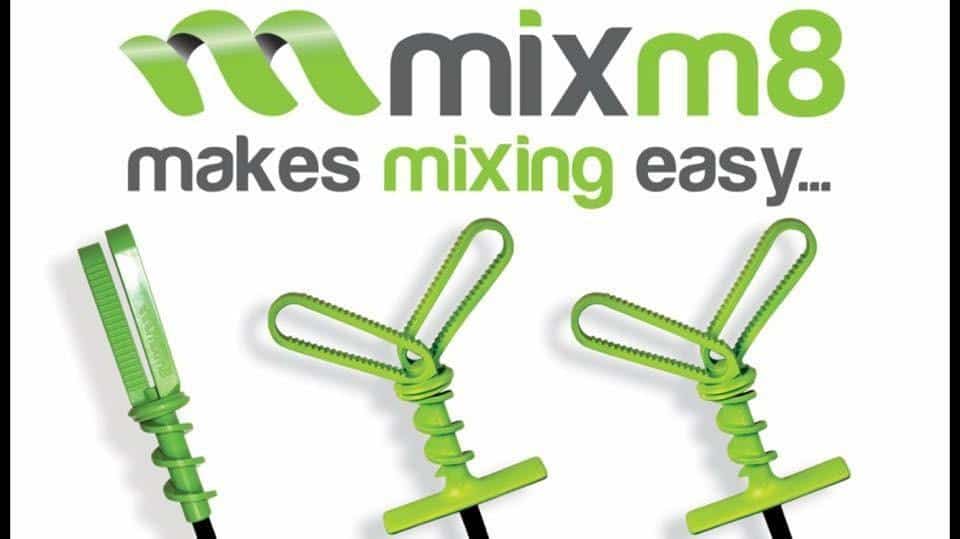 5. Tool Protection
"You can tell a great tradesman by the way he treats his tools ". Protect your greatest asset ! Your Finishing Trowel!

Ripper Hardware is committed to bringing the best tools in the world and placing them in the hands of the local tradesman. For more on these exciting new productsClick Here
Source: The Top 5 tools that outlast Aussie Plasterers – Ripper Hardware
The award rates paid to apprentices changed on July 1st 2017. If you are considering hiring an apprentice and want to know what the rate is, you will find copies of the latest rates below.
First and Second year Apprentices have different pay rates depending on their trade and if they completed Year 12 at High School. The rate is 5% higher for apprentices who complete their Year 12.
First Year Apprentice Pay Rates for Bricklayers
First Year Apprentice Pay Rates for Tilers and Plasterers
These documents are guides only, please check pay rates with the FairWork Ombudsman to make sure you are paying your apprentices correctly. The award for apprentices is the Building and Construction General Onsite Award 2010 MA000020.
FCTA – Building Careers is an award winning family owned and run trade school based in Holden Hill. We are seeking a new trainer to join our team of full time trainers. This role will be responsible for training Solid Plastering apprentices, Certificate II in Construction pre-apprenticeship students and short courses.
What makes FCTA – Building Careers different from other trade schools is the amount of flexibility we provide to employers and students. Applicants will need to be able to multi-task and fit with our flexible model of training.
We are looking for a qualified Solid Plasterer, or someone with a minimum of 5 years extensive experience in the trade. Applicants with skills across different trades will be highly regarded. A Certificate IV in Training and Assessment is highly desirable, or can be completed within the first 6 months. The ability to pass a police check to work with vulnerable people is mandatory. You will be required to visit apprentices on job sites so a drivers license is required.
The successful candidate will need to have a good sense of humour and be able to work in a team. As you are working with young people between 16 – 24 you will need to be able to relate to this age group. Computer skills are also required with a knowledge of Microsoft Office and Gmail.
Applications can be emailed to [email protected]. For further information about this role please call Trisch on 8367 5615.
This role will be paid at the award rate specified in the Educational Services (Post-Secondary Education) Award 2010 (MA000075)
The easiest customer to keep, is the one you already have! Book now for a 5 day short course, complete by June 30th and CITB members receive a $100 discount. Call us on 8367 5615 or email [email protected] to discuss your training needs.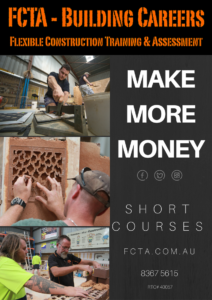 Our courses cover basic to advanced tiling, introductory bricklaying, traditional solid plastering and more. Click this link to download our course brochure. 
FCTA – Building Careers flexible approach to training means we can adapt projects to make them relevant to your particular needs. For example if a tiler wanted to be able to install cornices to bathrooms that have been tiled to the ceiling, we can create a project to match.
Please note, this promotion excludes our 3 & 4 day courses as well as the introduction to plasterboard course – due to the high cost of materials.
Our most popular short courses are on special for a limited time only! Held in Holden Hill, South Australia. Book and complete these classes by June 30th 2017 and save. Each of these courses normally costs $250 each for CITB card holders. For a limited time pay only $400 to complete all 3 courses. For information on the details of the courses down  Solid plastering course details
Traditional Sand & Cement Rendering
Quoins & Banding
Acrylic Rendering
Click here to book and pay. As this course only runs on week days, dates to attend are flexible and can be negotiated with us around trainer availability.
Having a trade sub contractors license gives tradies and customers protection if things go wrong. The SA Government has recently started promoting ways consumers can verify that their tradies are licensed, and has set up a website to 'dob in a tradie'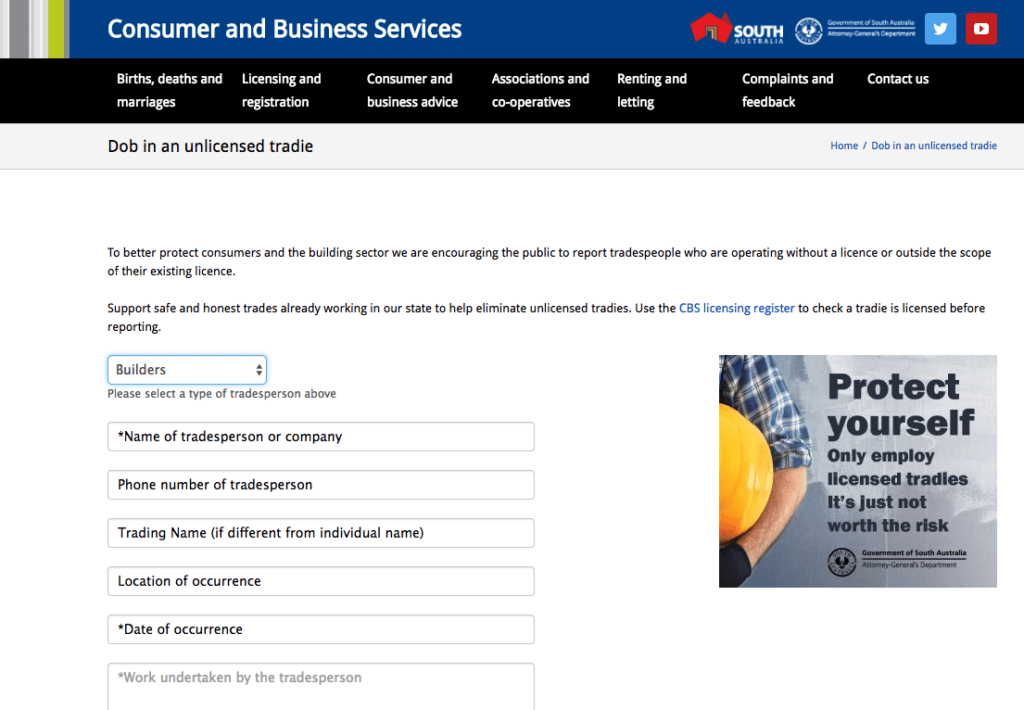 So what do you need to get licensed? You can download the specifics and read the SA Governments requirements by clicking on this link Licensing Guidelines. 
Tradies will need to complete two business units prior to applying, one that covers off legal issues, the other on small business finance. We offer a course that meets the State Governments requirements, click here to see dates and make a booking.
Along with these units you also need to provide evidence of industry experience, such as apprenticeship papers, letters from employers if an apprenticeship wasn't completed, short courses or testimonials. Sometimes applicants will be called in to attend a technical interview. If this is the case we can offer some extra support and guidance.
If you are still unsure tradesa.com.au offer a service to advise tradies of licensing requirements, submit all documents and take the confusion away.
Our course guide for 2017 can be downloaded by clicking on the following link: 2017 course guide . Courses offered included our popular Cert II in Construction CPC20112 Pre-apprenticeship course, dates for the sub-contractors license course, and information on our short courses across tiling, bricklaying, waterproofing and plastering.
The Certificate II in Construction will run for 10 weeks, Tuesday – Friday 8am – 3:30pm on the following dates:
24/01/2017 – 31/03/2017
07/02/2017 – 13/04/2017
28/03/2017 – 02/06/2017
Short courses, other than the sub-contractors course, can be scheduled with 2 weeks notice at dates that suit you. There is no minimum number for these courses.