Looking for an apprenticeship? Many employers seek out apprentices who have completed a Pre-apprenticeship course. The Certificate II in Construction (CPC20112) offers an introduction to bricklaying, tiling, plastering, concreting and scaffold. It gets students work ready, and gives them an advantage over other people applying for apprenticeships. The course runs for 10 weeks, Monday – Friday 8am – 3:30pm at 15 Jacobsen Crs Holden Hill. Call us to arrange an interview on 83675615 or email admin@fcta.com.au.
FCTA – Building Careers has strong ties to the industry, with many employers contacting us directly for recommendations. The course sets out to develop hands on skills in the trade, as well an instilling the importance of punctuality, following directions, and a good work ethic.
The building industry is Australia's third largest industry, behind only mining and finance, and produces around 8% of our Gross Domestic Product (GDP), in value added terms. It comprises over 330,000 businesses nationwide and directly employs over one million people (around 9% of the total workforce). It produces the buildings and infrastructure that are essential to the operation of all other industries, adds to the wealth and capital stock of the nation and underpins the productivity improvements that are necessary to support our future prosperity and incomes.
The course is funded by WorkReady for eligible applicants, visit http://www.skills.sa.gov.au/training-learning/check-your-eligibility for more information. This is a STL course, that is also funded under the TGSS scheme. For ineligible applicants a payment plan can be arranged.
We are currently working on a fix to the problem with our webpage. If you have any queries please call us on 8367 5615 or email info@fcta.com.au. Apologies for the inconvenience.
FCTA – Building Careers will be closing for the Christmas / New Years break from Friday 18th December at 12pm and re-opening Monday 11th January 2016.
Apprentices are welcome back with our flexible timetable from the 11th January. Please call us on 83675615 to let us know to expect your apprentice. Daily attendance information can be supplied to employers on request.
If you're working in the building industry without a contractors license, you could legally be denied payment by customers for jobs under $10,000. You can also be fined on top of this. A Current Affair and Today Tonight love to run stories on 'dodgy tradies' but I don't recall ever seeing reporting on the customers that don't pay for the work completed! If you don't have a trades license there's not a lot you can do to legally try to recoup your payment. The best way to avoid these situations is to be licensed.
In South Australia that means that you need to complete 2 business units, SBSMB406– Manage small business finances & CPCCBC4009B– Apply legal requirements to building and construction projects. Our last course for the year starts Saturday November 7th at 9am. Courses are held at 15 Jacobsen Crs Holden Hill. The course runs across 2 weekends, with the trainer setting aside Sunday afternoons to help with any questions regarding the assessment questions that need to be completed. To book, click here .
For more information on the process of obtaining your BLD# visit this SA Government website link. If you are unsure about the process and would like some help, or if you didn't complete an apprenticeship, Sam Cottell is a trade licensing consultant who use to work at OCBA/ Consumer & Business Services. He can be contacted on 0430206032. The FCTA team are happy to assist with questions also, you can call us on 8367 5615 or email admin@fcta.com.au.
FCTA – Building Careers runs a series of short courses for existing tradespeople to increase their skills. Lots of the courses have cross over skills, bricklayers usually have the hand skills to pick up acrylic rendering quickly. Tilers who have only worked on domestic bathrooms and laundries can learn how to do high margin tessellated tiling. Anyone who is looking to gain their contractors license has the ability to attend the two mandatory small business units to apply for their license. For more information, download our brochure by clicking >> Website brochure, or call us on 8367 5615 or email admin@fcta.com.au.
Trades Recognition Australia has all the information you need to find out how to migrate to Australia as a skilled worker by having your existing skills and training recognised.  http://www.tradesrecognitionaustralia.gov.au/Programs/Pages/default.aspx
Another useful site, is the forum "Poms in Adelaide" http://www.pomsinadelaide.com/ they have a great forum for people to ask questions about working and living in Adelaide. A lot of tradespeople from the UK are active on the forum, making it an excellent resource.
It's important to note that tradespeople moving to South Australia are still required to apply for a contractors licence. This requires the completion of 2 subjects, Apply legal requirements to building and construction projects (CPCCBC4009B )and Manage small business finances (BSBSMB406). Other requirements are detailed at the SA Governments Website: http://www.cbs.sa.gov.au/wcm/licensing-and-registration/occupational-licensing-and-registration
Our next sub-contractors licence course commences November 7 – 8 & 21 – 22. To book click this link.
Photo sourced from pomsinadelaide.com "Northern Mick"
The Certificate II in Construction (CPC20112) is classified as a pre-apprenticeship course. This is because it covers off a range of introductory skills that allow successful students to hit the construction industry running. Students are taught by qualified tradespeople and learn skills in bricklaying, tiling, solid plastering, concreting scaffolding and more. FCTA- Building Careers trains apprentices at the same time, so students will be able to interact with people working in the industry and get a first hand account of what being an apprentice is about.
The course runs for 10 weeks, Tuesday – Fridays. Starting time is 8am sharp. The course finishes Friday December 18th 2015. During the course, if apprenticeship opportunities come up we will recommend students who have shown an early aptitude and have been able to follow trainer instructions.
Applicants for Jobs First:STL courses must be aged 17 years or over and cannot be enrolled in school. For high school students over 16 TGSS funding is available.
WorkReady eligibility criteria are able to study for no cost. Applicants who are ineligible can pay $2000 to join the course, a payment plan is available at $200 per week. To check your eligibility visit http://www.skills.sa.gov.au/training-learning/check-your-eligibility
To apply for the course, email admin@fcta.com.au or call 83675615.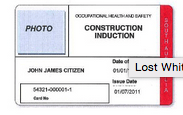 The popular "White Card" unit CPCCOHS1001A – Work safely in the construction industry, will be running Wednesday 7th October. The course starts at 8:30am sharp. People with a CITB card only have a $25 gap payment, without the CITB card the cost is $100. To book and pay online, click on this link fcta.com.au/shop/white-card-1-day-course-6-hours-face-to-face or email admin@fcta.com.au or call 83675615. The course will be held at 15 Jacobsen Crs, Holden Hill.
A step by step guide on how to hire an apprentice for the first time, including information on incentives.
Our next Cert II Construction (CPC20112) course starts on Tuesday 28th April. The course runs for 10 weeks Tuesday – Friday at 15 Jacobsen Crs, Holden Hill. This course is often referred to as a 'pre-apprenticeship' course as there are employers seeking this qualification to hire apprentices. A variety of trades are covered during the 10 weeks including, bricklaying, tiling, solid plastering, concreting, scaffolding and wall & ceiling lining (on request). Students will focus on developing practical skills. There is however some book work required, and our trainers are here to assist people with any reading or writing issues. The course is currently covered by Skills for All funding for eligible students, to check your eligibility, click here.