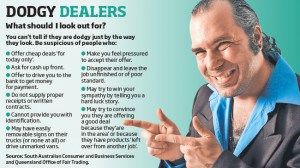 The SA Contractors Licence course is becoming more and more popular. In South Australia tradies are required to complete 2 small business units before the can apply for a licence, visit cbs.sa.gov.au for more information. We run the course over 2 weekends, taking a 1 week break inbetween so you can spend some time with family!
Our course is run by a qualified builder with extensive knowledge of the Building Code of Australia. Remember, without a contractors licence, customer who refuse to pay cannot be forced to!
The course costs $450 for CITB construction industry workers, or $950 for people ineligible for a CITB number. Visit citb.org.au to find out more about how to apply for an industry training card.
To book your place email admin@fcta.com.au or call 83675615. You can pay online here 
Customers can refuse to pay tradies who work unlicensed. Fines of up to $20,000 can also be imposed. This guide takes tradies through the steps to apply for their license, and the reasons why its worth the effort!
CITB has launched an app called 'My Profile' to replace the old apprentice on job log book to be eligible for incentive payments
HAVE YOU GOT YOUR UNIQUE STUDENT IDENTIFIER (USI) NUMBER?
From 1 January 2015 all students will be required to have a USI, because…government. This is a requirement for all courses, including the White Card and Contractors Licence courses.
It's easy…follow these 6 simple steps
STEP 1: Have at least one form of ID ready: Driver's License, Australian Passport, Medicare Card, Birth Certificate, Visa (with non-Australian Passport), Immigration Card or Citizenship Certificate.
STEP 2: Have your personal contact details ready: Address, email and/or phone number.
STEP 3: Visit usi.gov.au and click on 'Create a USI'.
STEP 4: Agree to the terms and conditions and follow the steps.
STEP 5: Write your unique number down and keep it somewhere handy and safe.
STEP 6: Bring this number with you when you enrol.
We have added new dates for our contractors licence course. The course take 4 days in total to complete. Call us on 8367 5616, or email admin@fcta.com.au to book in a place. If you have a CITB card the cost is $450, without the card the cost is $950.
The next dates are:
September 13th – 14th 2014 & September 27th – 28th 2014
October 11th – 12th 2014 & October 25th – 26th 2014
November 8th – 9th 2014 & November 22nd – 23rd 2014
Need more information? Read our post on the steps involved to get a licence 
After this weeks hot weather made it nearly impossible to get any work done, we've decided to reschedule our waterproofing course. When dates have been confirmed an update will be posted. If you are interested in attending and have time free at specific dates, email info@fcta.com.au so we can take that into consideration when we reschedule.
The SA Govt requires tradies to complete 2 business units as part of their contractors licence application. The units are:
Apply Legal Concepts &
Small Business Finance
The course runs over 2 weekends, 4 days in total. The first weekend session is Jan 18-19, take a break the next weekend and complete the course on Feb 1-2. We start at 9am and finish at 5pm. Time is allowed each Sunday to discuss the assignments and ask the trainer questions.
The cost for the course is $450 for CITB card holders, or $950 without a CITB card. Download the course flyer by clicking here
Call us on 8367 5615 to book, or email admin@fcta.com.au
Pre-apprenticeship Cert II Construction Courses will be running throughout the year. The next course commences 03/02/2014 and runs for 10 weeks. This course is currently funded by Skills for All for eligible students. Short courses in tiling, waterproofing, fibrous plastering and solid plastering will be run at Holden Hill, with the next course being a 3 day waterproofing course commencing 29/01/2014.
FCTA – Building Careers has a range of short courses scheduled for 2014. Some of these courses are available at a discounted price to people currently working in the construction industry, via the CITB. The CITB co-funds these courses, prices listed will have a cost with CITB discount applied and without. CITB cards do expire, but you can visit their website to renew or apply for a card if you haven't in the past.
The following courses are on offer, click the title of the course to download a flyer:
Timings:
Weekday courses run from 8am – 3:30pm.

Payment Methods:
Cash, cheque, electronic funds transfer or paypal credit card payments via website
To secure a place, please email us.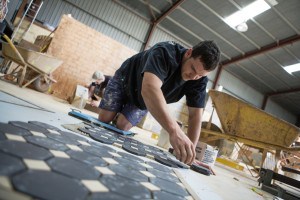 FCTA – Building Careers is committed to improving our level of service and processes. If you have any feedback on how we could improve our service, email us at info@fcta.com.au. Alternatively fill in our survey for confidential feedback
http://www.surveymonkey.com/s/JX9WF5T
We offer a flexible service, giving employers the flexibility to send their apprentices in when it best suits their business. Apprentices are not required to stick to allocated weeks to attend trade school, just call or email to organise a time outside of our suggested dates. Onsite assessments are available for all first year units, and some second and third year subjects. There are some subjects that cannot be completed onsite unless a specific project is being completed, this includes mosaic tiling, running moulds, decorative brickwork and other more advanced units in brick & block laying, rendering, solid plastering, tiling, and wall & ceiling lining.