Tile has become a widely used surface material in residential homes for its durability, sustainability, resistance to scratches and stains, and low maintenance. Beyond that, it's available in myriad colors, textures, and patterns, mimicking everything from stone and wood looks to bright and bold colors.
More than 1,100 exhibitors showcased the latest tile products at this year's Coverings show in April. Among the thousands of new tile introductions, the team at Coverings presents a look at the top trends that emerged from the show floor:
Thin Tile
Thin tiles, also referred to as gauged tile, is easy and fast to install and can be installed on top of existing wall or floor tiles because they are lightweight. Thin tiles usually start at a thicknesses of about 2.5 mm for walls up to about 6 mm thick for floors.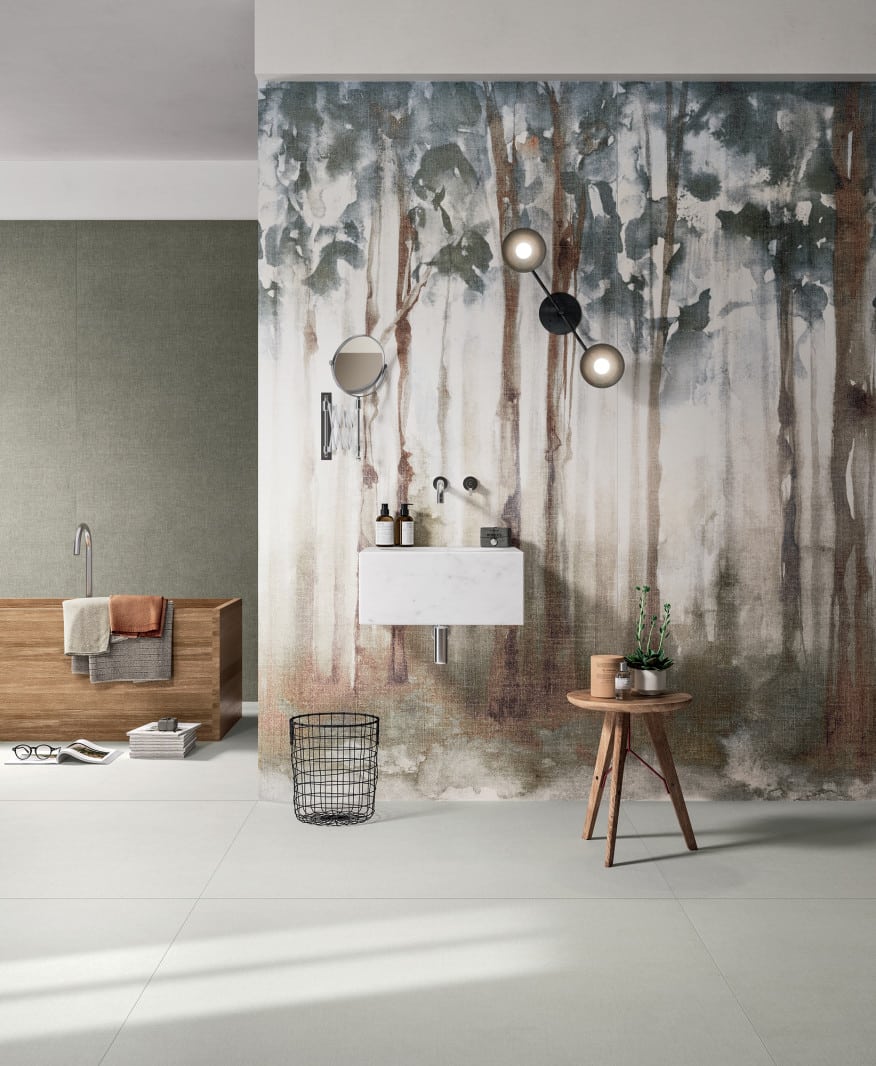 A Nature-Inspired Look
Creating design inspired by nature gives a serene look to any space. A number of manufacturers introduced tiles that mimic natural elements, such as the sky, greenery, wood, and other neutral earth tones that bring a natural feel indoors.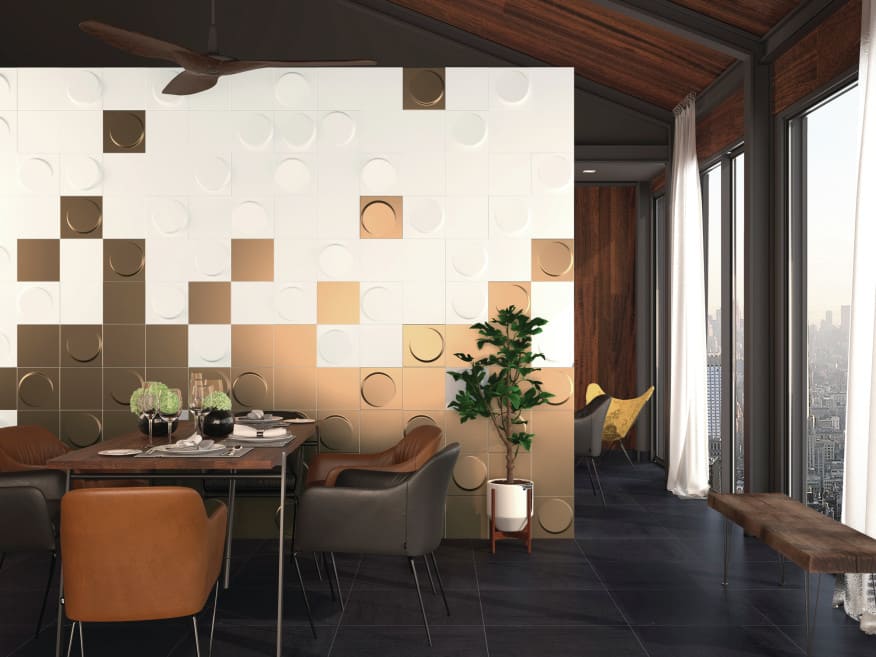 Beige and Neutral Tile
Beige doesn't have to mean boring. Neutral tones are essential to spaces with bold statements because they balance the overall design. Exhibitors at the show showcased a variety of looks that prove that neutrals can go in a variety of attractive hues along the muted color spectrum.


Grooved Tile
At first glance, you might miss the grout behind the tile and the details in the tile's texture. Grout can go beyond the functional and add a design enhancement to the design by adding different colors, iridescent qualities, metallic, or sometimes even glitter.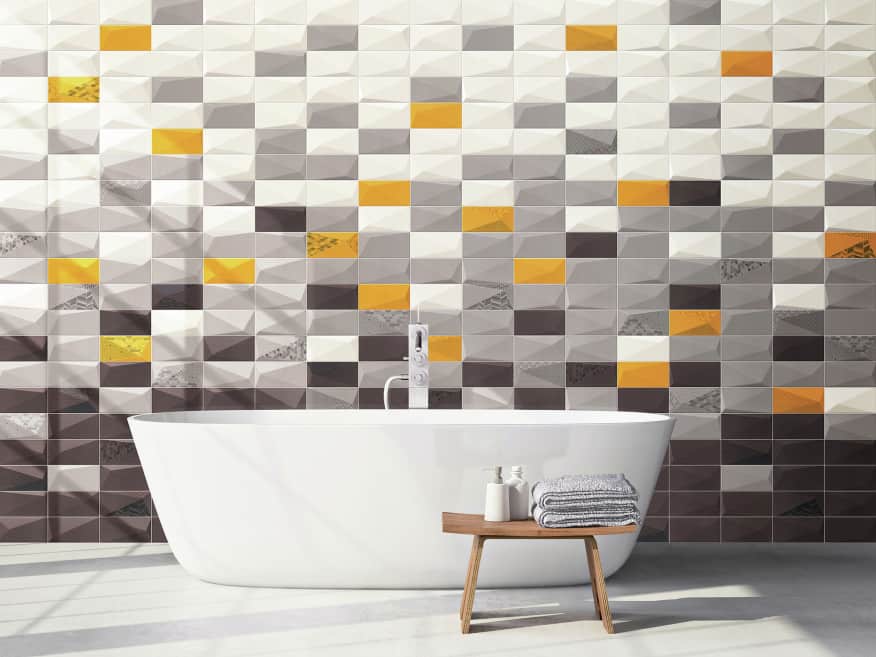 Bold Tile Statements
Today's tile manufacturers aren't afraid to make bold statements. From prints to metallic hues to bright colors, new collections have been introduced with geometric shapes and flashy patterns that bring a new dynamic element to a design.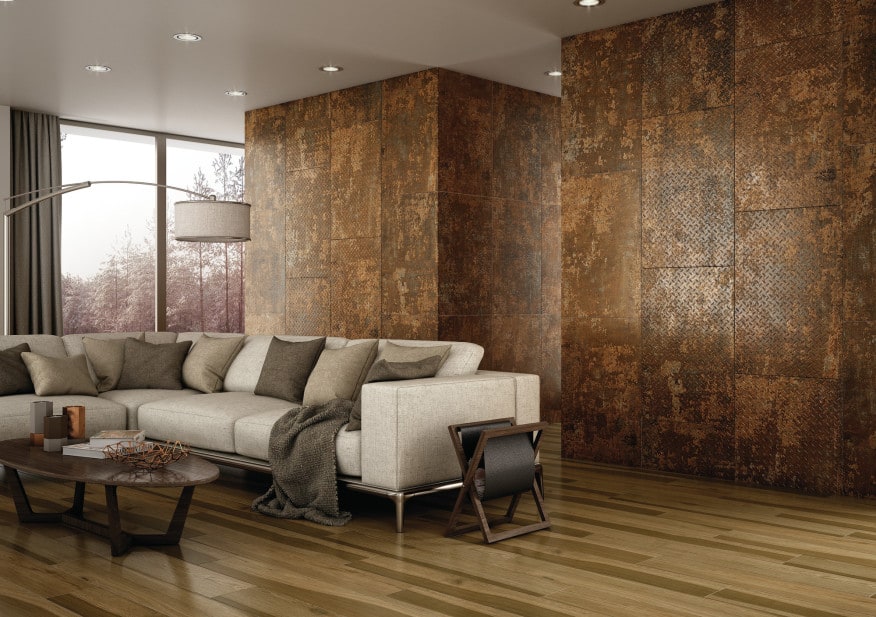 Textured Tiles
Innovative manufacturing techniques and computer printing have given manufactures the ability to give tiles new textures. Homeowners can have a tactile experience with their tile, bringing to life looks like oxidized and rusted metal, fabric, glass, and more.
Source: Top Tile Trends for 2017 | Builder Magazine | Tile, Finishes and Surfaces, Housing Trends, Products, Design, Interior Design