Rock and stone make up some of the most ancient, intriguing and attractive buildings anywhere. Either rough or hewn, stone is returning to the material armoury of more architects.
Robust, substantial stone work is certainly a big relief after decades of painted render slapped on blueboard that cracks and stains.
Melbourne's b.e architecture has been making some sensational stone houses since it specified a tiled-form Toorak house in bluestone in 2005.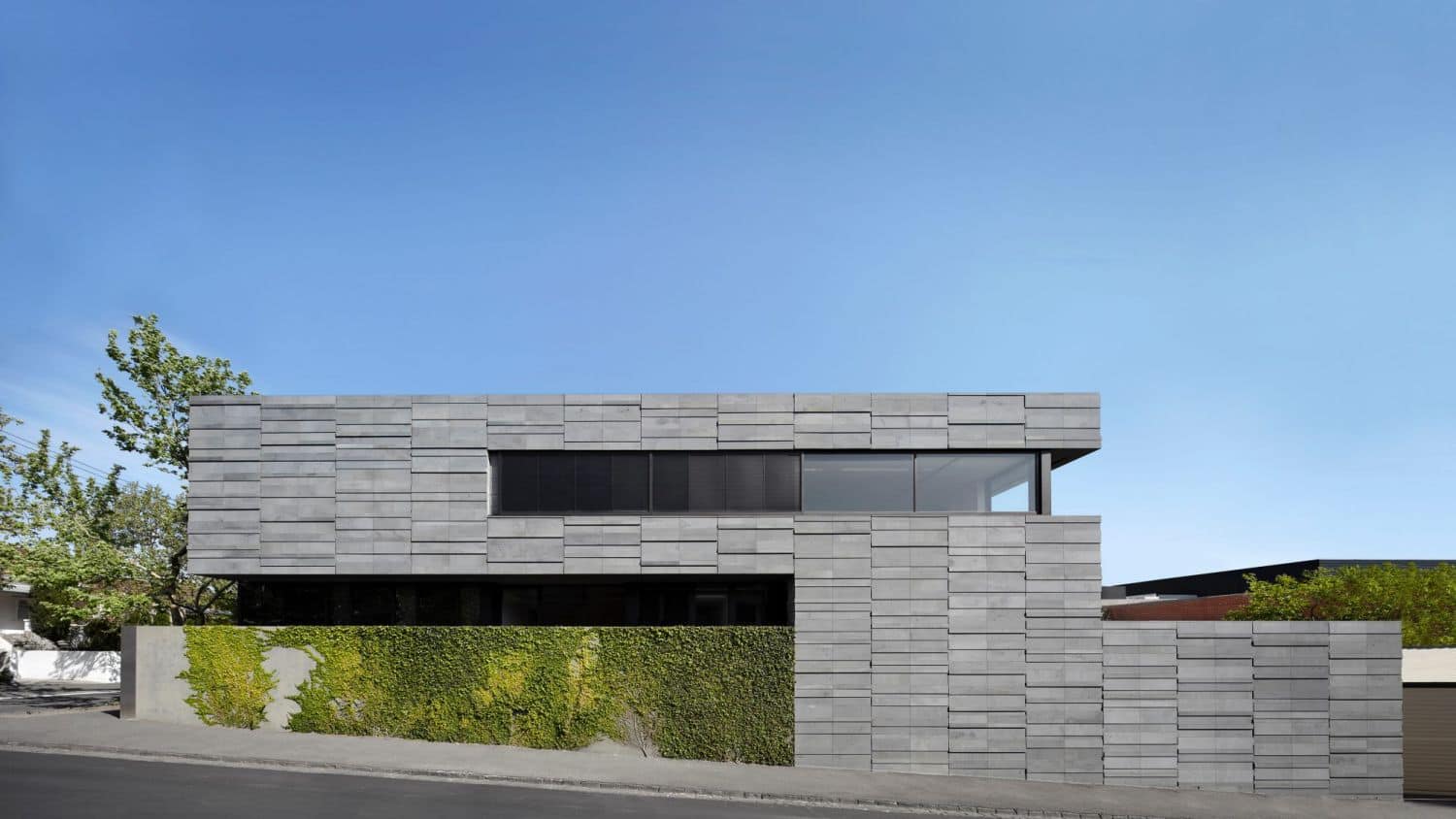 Architect Andrew Piva says local stone from a massive lava plain was used for its colour and because with a house of such potentially powerful street presence, "rendered surfaces were going to be too simplistic. It just wouldn't have looked right," Piva says. Instead, in varied, sawn bluestone, he describes the work as making "a bluestone object".
Stone work is not the cheapest of material options. "Stone masons are dearer than bricklayers," Piva says. And, although on some of the practice's later projects some of the rock work looks to have been raised up as rubble stone, there is nothing random about the way the stone is laid. "In all the buildings every course is drawn in," Piva says.
"Nothing is done randomly because we're trying to look rational. On the Toorak project, the rock work was painstakingly done."

In Malvern in 2013, the practice made a new house out of stacked South Australian limestone that resulted in a quiet formality in a simple, square form.
Piva explains: "We'd originally been looking at using brick. But then we came across this limestone that was a reasonable cost and with colouring that was perfect. We sanded back the entire face of the stone so that it was dead flush."
Teamed with dark metallic surfaces, it is a polished structure.
For Piva, the honesty of rock addresses some of the fundamentals of making architecture that lasts. "How do we build structures of permanence? How do you do strong buildings that can still be quiet, and protective and encompassing," he says.
"We looked at older houses and civic buildings as a reference and they are made of solid material – solid, strong and there for ever."
Two recent stone houses off the drawing boards are a Toorak house with facades of rough and stacked lava stone that suggest natural rock stratification and, in Armadale, a three-level building with cantilevers.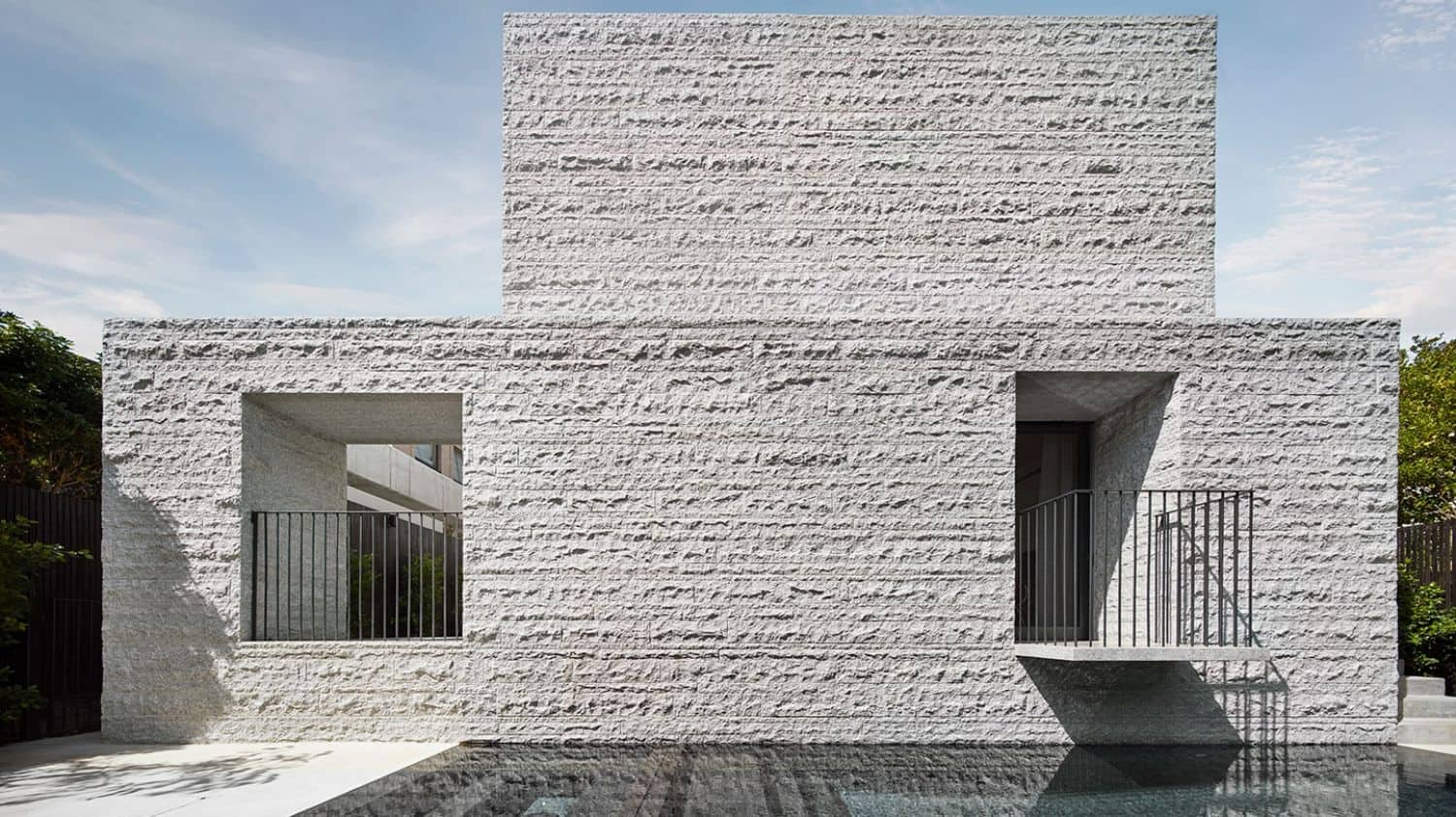 Although it is made of 260 tonnes of granite, its impact is crisp and refined because there is no flashing or capping visible on the roofline.
Piva believes the granite house shows not only how finely you can detail rock, but how to use beautiful timber work to "temper and balance" the strength of the rock.
"We don't want to make stone houses that are mausoleums."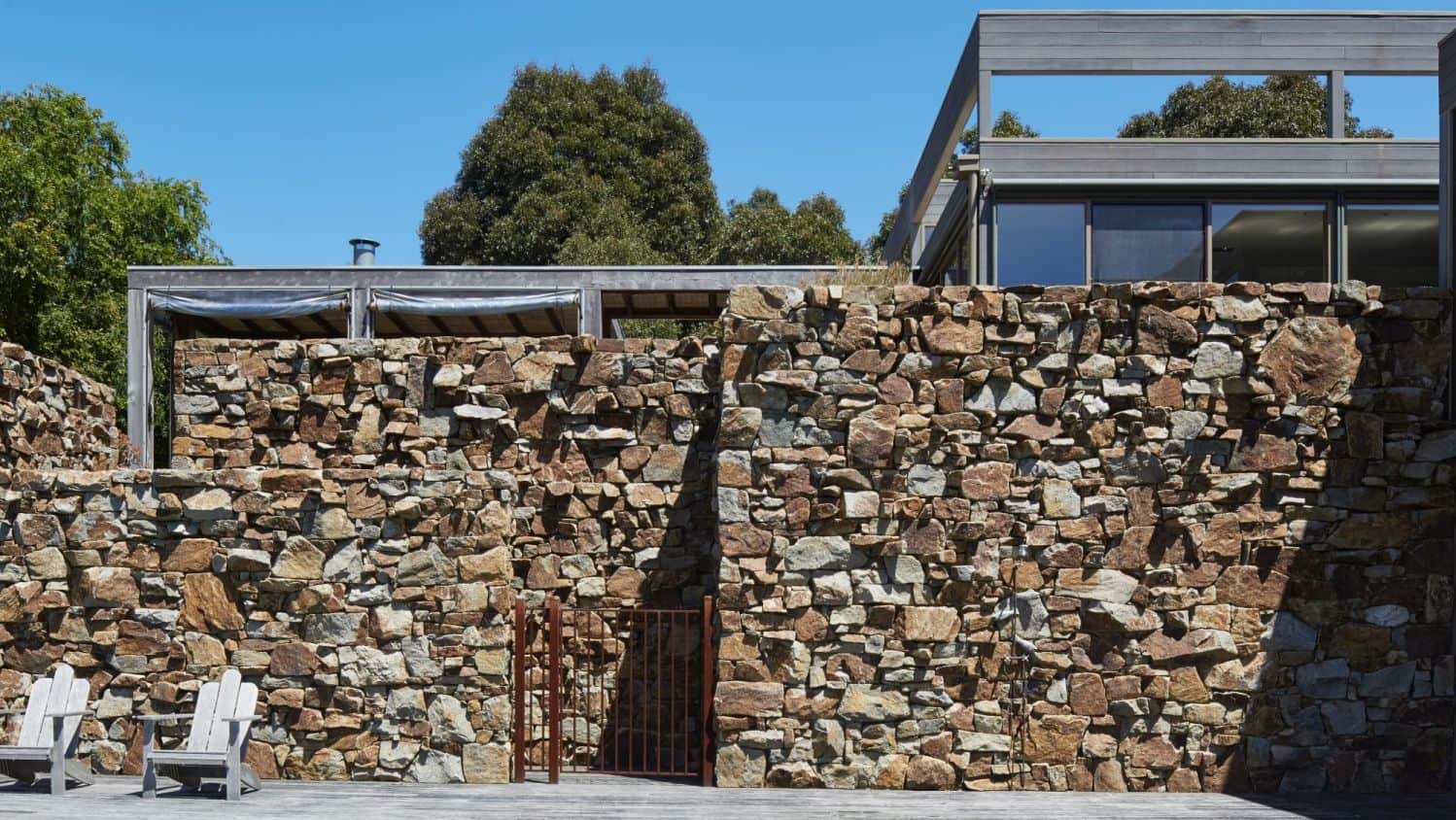 Stone houses in the city are a standout. In the country they are very much at home and the practice has some interesting uses of stone in rustic situations.
In one wooden Flinders house, where a five-metre-deep cut was needed in the land, what appears to be the huge remnant wall of an old ruin was raised "as a highly textured, oversized landscape feature".
In another Flinders property an exceptionally engaging stone fireplace is used as a feature wall.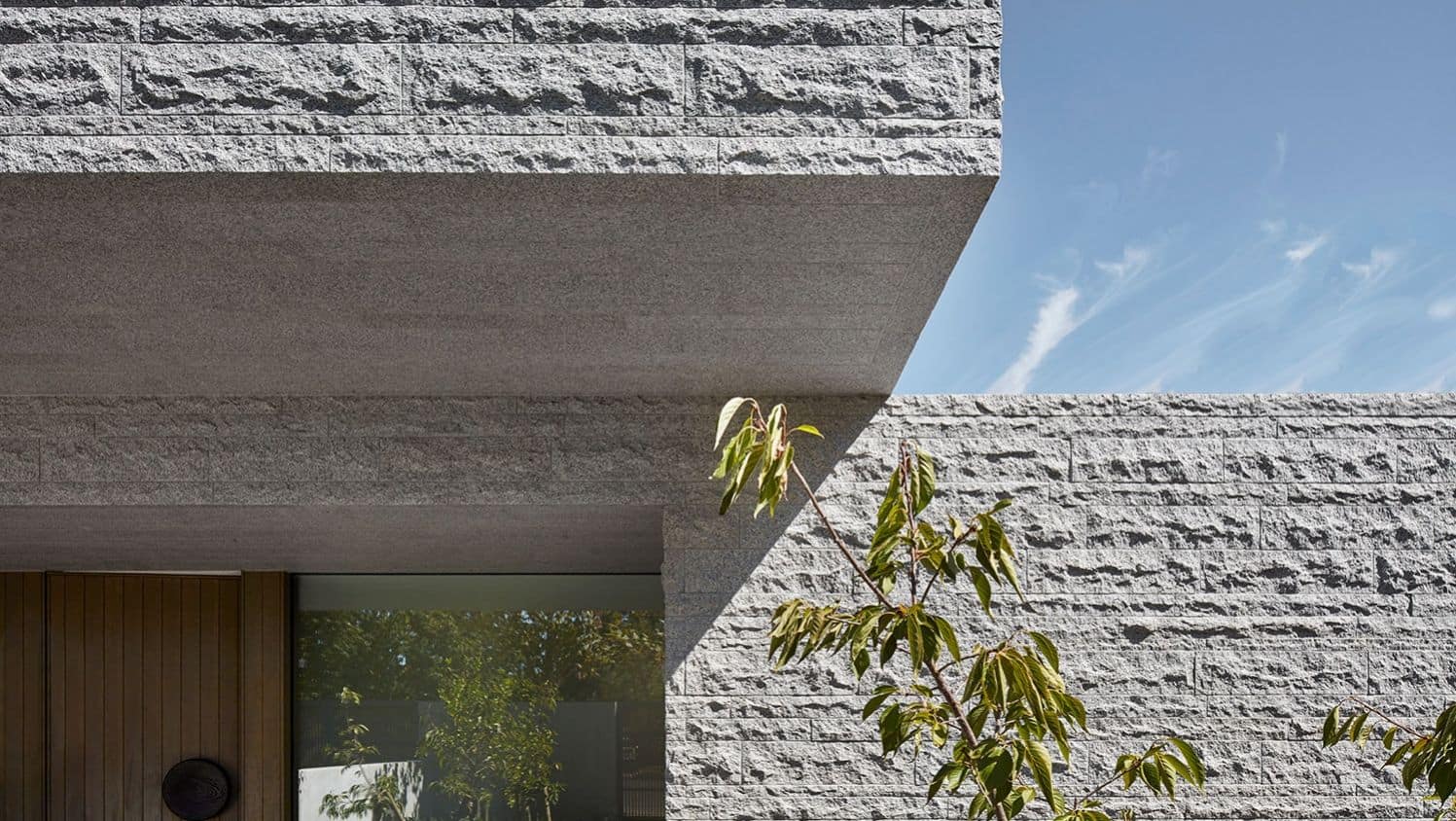 "Made of local Dromana granite, it is a big fireplace with a hefty hearth stone," Piva says. "We wanted some oversized stones in it. But it wasn't done randomly. We built sample walls and drew in every course."
The practice uses stone only when it is appropriate. "We don't just use it for the sake of it. We use it purposefully. But it's got that natural quality that we love."
Source: The overlooked material that gives architecture a lasting effect