Getting an apprenticeship in South Australia can lead to a long term career in the Building and Construction Industry. That means working outdoors, earning an income while you study and having the opportunity to eventually be your own boss. The tricky part can be choosing which trade is the best fit. Pre-apprenticeship courses are an excellent way to try a number of trades before selecting which one you most enjoy.

Many people select the trade they want to focus on based on knowing someone working in that field. That doesn't necessarily mean its the trade for you, but it is a good way to find out what working in the industry is like. At FCTA – Building Careers we have developed a pre-apprenticeship programme that allows people to try bricklaying, tiling, plastering, basic concreting and scaffolding. These are also the trades we train apprentices in. That means if you enrol in a pre-apprenticeship course with us, you will be working on some projects with existing apprentices. This is a great way to find out more about the trade.
Currently, we have a number of employers urgently looking to hire apprentices. The majority are after people under 21 who have a drivers license and car. If you are in the process of getting your license, most will consider your application. Adult apprenticeships aren't as readily available. This is because the employer is paying anyone over 21 at the full rate. Many times employers will prefer to hire people over 21 as labourers instead.
The difference between labouring and an apprenticeship is a 'Contract of Training'. That means that apprentices sign a binding contract with employers to work for them under the apprenticeship scheme. The benefits for apprentices are that they are paid to go to trade school to complete a Certificate III in their trade of choice, that's the 'earn and learn' tag sometimes mentioned. Contracts are normally for 4 years, so getting an apprenticeship offers both job security and further education.
To help get an apprenticeship in Adelaide you can enrol in a pre-apprenticeship course, approach trades people directly or contact group training organisations (GTO). GTO's are places like the HIA, TABMA, Maxima, CEG who hire apprentices directly and then place the apprentice with a 'host' employer. The Government has also set up a great website that explains the pathways for apprentices https://www.aapathways.com.au/
If you are considering an apprenticeship and you have questions, you can always arrange a time to talk to us or come in for a meeting. Our pre-apprenticeship courses run through out the year. If you would like to enrol, please call on 8367 5615 or email [email protected] The dates for our next courses are:
05/09/2017 – 10/11/2017
30/01/2018 – 06/04/2018
06/03/2018 – 11/05/2018
01/05/2018 – 06/07/2018
Advertised positions are often posted on Gumtree, Facebook, Seek & Indeed Jobs. Each morning a summary of these advertised roles are posted to our Facebook page.
The Certificate II in Construction (CPC20112) is commonly referred to as a pre-apprenticeship course because it helps students become apprentices. FCTA – Building Careers has been running pre-apprenticeship courses for over 15 years. We now have graduates from our pre-apprentice courses hiring their own apprentices!
Students will have the opportunity to gain an introduction into the following trades:
Tiling
Bricklaying
Plastering
Scaffolding (up to 4m)
Concreting
We have employers currently seeking apprentices. For your best opportunity at gaining an apprenticeship employers are generally seeking the following:
Good work ethic
Reliability
Drivers license and car
Able to follow instructions
Most seek applicants under 21 but some adult apprenticeships are available, and skilled labourers are always wanted. To book a place in the course email us at [email protected] or call 8367 5615. Applicants will be asked to attend a short interview followed by a tour of the facility by our trainers. To check your eligibility for WorkReady funding, visit http://www.skills.sa.gov.au/training-learning/check-your-eligibility. Payment plans are available for students not eligible for Government funding.
NECA Electrical Apprenticeships general manager Tom Emeleus says more school leavers are going to university based on a myth that it is the only way to secure a strong future but fewer jobs require a degree than many people think.
"We're setting up a generation of youth with unrealistic job expectations and large debt," he says.
"In NSW there are 10 qualified school teachers seeking employment for every available job. This is just one of numerous examples.
"Tradies understand the value of a trade and the career opportunities it represents but the message isn't getting through to school leavers."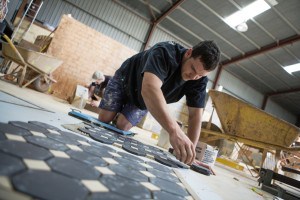 EMPLOYABILITY
Of 2014's apprentice and trainee graduates, 84.1 per cent were employed after completion, the National Centre for Vocational Education Research finds.
Of university graduates from the same year, by comparison, 68.8 per cent of those looking for full-time work found it within four months, Graduate Careers Australia data shows.
Emeleus says electrical apprentices in particular have high employment rates and 99 per cent of NECA apprentices are immediately hired.
Electrician Ben Proudfoot does not regret his choice to pursue a trade over university as he was hired straight out of his apprenticeship by host employer Stowe Australia.
Proudfoot, an NECA graduate, says his parents never pressured him to go to university but some of his friends that chose that path did not understand the appeals of an apprenticeship – although now they do.
"Some of them are happy with what they are doing but some go 'oh I wish I had a trade' when they see what I can do," he says.
STUDENT DEBT AND EARNINGS
University fees differ depending on degree and institution but range from $6000 to $10,000 a year.
An apprenticeship, on the other hand, is paid for by the employer so the apprentice can graduate without debt.
They also earn while they learn unlike with a university degree, during which students must rely on parents or work part time on top of study.
A first-year apprentice bricklayer employed on award rates, for example, usually earns $12.78 an hour, increasing to $20.07 an hour as a fourth-year apprentice.
In electrical trades, Emeleus says an apprentice will typically earn $150,000 over the course of their training.
GRADUATE SALARY
The median annual starting salary for a new bachelor degree graduate younger than 25 and in their first full-time job was $54,000 in 2015, Graduate Careers Australia reveals.
By comparison, NCVER finds the median annual income of a VET graduate working full time is $56,000.
For those employed before finishing training, the median was even higher at $59,000.
Emeleus says new electricians on award rates start on $56,000 but many in the construction industry can earn as much as $80,000 to $91,000 a year straight out of their apprenticeship.
"You only have to think about how much you might pay a plumber to come in and do some work for you – trade qualifications can pay very well,'' she says.
It is the ability to use a trade qualification to start your own business that is key to a higher income.
As is gaining qualifications in an area experiencing skills shortages.
 Toby Clare, 29, dropped out of a business degree at university and instead studied plumbing and carpentry.
Now a licensed plumber and builder, Clare says he is so busy he is turning work away.
"I was fairly confident I could earn just as much money doing a trade as I could have if I'd stayed at uni (and gone into a career in business),'' he says.
Ultimately, any career has the potential to be highly profitable though, according to university professor Maurice Pagnucco.
Pagnucco is head of computer science and engineering at the University of NSW, which topped the list of Australian universities with the most millionaire graduates.
"It would be misleading to say that if you want to become a millionaire you have to do this particular course,'' he says.
"I would just say … do something you are passionate about because if you do that you are much more likely to want to work hard at it.''
We currently have Bricklayers and Tilers looking to hire apprentices. They are after 'work ready' apprentices, people who have some basic skills and are aware of what working in the building industry is like. The Certificate II in Construction (CPC20112) is an excellent course that provides students with an introduction to the following trades:
Bricklaying (2 employers currently looking for apprentices as of 31/1/2017
Tiling (4 tilers looking for apprentices as of 31/1/2017)
Plastering (labourers positions appearing regularly on gumtree)
Concreting (2 employers seeking labourers)
Scaffolding – up to 4metres (shortage of scaffolders in Adelaide – especially around festival/ major event times)
Employers contact us directly looking for students to recommend. We also check adverts for jobs every morning and have close industry ties to give students extra guidance. Applicants will have the opportunity to see other pre-apprentices in action on the trade floor. Students will be working side by side with existing apprentices so they can discuss the industry, find out what life as a tradie is like, and see how over time how their skills develop.
If you are interested in applying, please email [email protected] or call 8367 5615.
Not all students who come to us are eligible for government funding to do our pre-apprenticeship courses. Zach was one of those students who was ineligible. Instead Zach paid for the course via a weekly payment plan. He completed the Certificate II in Construction in 2015 and by the end of the year had secured an apprenticeship in solid plastering.
Zach's employer is a specialist in restoration work. The skills the he passes on to Zach are unique, and will set him up for a long and profitable career in the industry. Pre-apprenticeship courses are a fantastic way to get the experience required to secure an apprenticeship. Our next Certificate II in Construction starts on Tuesday 11th & 18th October 2016, for 10 weeks. If you are interested in the course, please call us on 83675615 or email [email protected]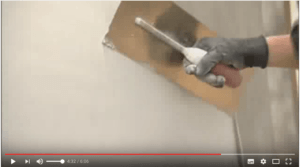 We have been running pre-apprenticeship courses for over 15 years. During that time we have trained students seeking apprenticeships in bricklaying, tiling and plastering. Some of these students secured apprenticeships and have now completed their 4 years with employers and have started their own businesses.
Angelo is one of those students. He completed a Certificate II in Construction in 2009. This was a difficult time in the construction industry in the wake of the Global Financial Crisis (GFC). New builds had declined, and banks were making it difficult for new home owners to get finance. Despite this, Angelo secured an apprenticeship with a Group Training Organisation (GTO) who placed him with a host employer.
Over the next 4 years Angelo developed his skills and worked on a variety of sites around Adelaide. In 2014 he completed his trade sub-contractors course and is now self-employed. The building industry offers individuals the chance to become their own boss.
Our next Certificate II in Construction course starts October 11th 2016. If you are interested in applying please call us on 83675615 or email [email protected]