We have a range of short courses running before the end of the year. Our most popular tiling courses can be customised for people looking to develop specific skills. These courses are eligible for CITB subsidies for people working in the trades with a CITB membership number – this is free to apply for at citb.org.au. If you are interested in other courses, or would like to request different dates, please email [email protected]
Tiling – 1 week:
24th – 28th September 2018
Cost: $750 or $250 with CITB membership
Waterproofing – 3 days:
15th – 17th October 2018
Cost: $550 or $200 with CITB membership
Acrylic Rendering – 3 days:
29th – 31st October 2018
Cost: $600 or $250 with CITB membership
Tiling – 1 week:
26th – 30th November 2018
Cost: $750 or $250 with CITB membership
Contractors License Course:
6th – 7th October 2018 & 20th – 21st October 2018 
Cost: $950 or $450 with CITB membership
Employers and apprentices frequently ask us about their pay rates. How much you get paid is a hot topic at trade school! To help out, we have utilised the FairWork Ombudsman's Pay Rate Tool. This is a free resource and I encourage anyone referring to this page to check their rate themselves. Please note THIS IS A GUIDE ONLY. Pay rates and allowances can change depending on personal circumstances.
| | | | | | | |
| --- | --- | --- | --- | --- | --- | --- |
| Base Rates | 1st year without year 12 | 1st year completed year 12 | 2nd year without year 12 | 2nd year completed year 12 | 3rd year | 4th year |
| Bricklaying |  $      12.53 |  $      13.64 |  $      14.75 |  $      15.86 |  $      18.09 |  $      21.42 |
| Tiling |  $      12.77 |  $      13.88 |  $      14.99 |  $      16.11 |  $      18.33 |  $      21.66 |
| Stonemasonry |  $      12.77 |  $      13.88 |  $      14.99 |  $      16.11 |  $      18.33 |  $      21.66 |
| Plastering |  $      12.62 |  $      13.74 |  $      14.85 |  $      15.96 |  $      18.18 |  $      21.52 |
To see the full guides, please click on the links below:
Tiling and Stonemasonry apprentice pay rates
Plasterering apprentice pay rates
Our most popular short course on waterproofing will be held on 19/2/18 – 21/2/18 (8am – 3:30pm). This course covers off a practical application of waterproofing to internal wet areas and balconies. The Australian Standards and Building Code will be discussed. Representatives from waterproofing manufacturers will also be available to answer questions and discuss the use of their branded systems.
Click on this link to book online, or call us on 83675615.  The Construction Industry Training Board (CITB) subsidies training for some existing building industry workers. To find out more visit citb.org.au. The cost of the course is $550 or $200 with CITB support.
Please note, this course alone will not qualify you to apply for a license – I get this questions all the time! You cannot become a waterproofer and certainly not a tiler based on a 3 day short course. On completion of the course, students will receive a Statement of Attendance. For people with other experience in waterproofing and/ or tiling, this can go towards your evidence to apply for a contractors license. If you have questions about licensing, please call us on 83675615.
We have employers seeking Bricklaying, Tiling and Solid Plastering apprentices. The Certificate II in Construction aims to get students work ready, and into an apprenticeship.
Employers typically want applicants to be under 21, with a drivers license and some experience or a Cert II in Construction. There are opportunities for those over 21, usually in labouring jobs, but sometimes as adult apprentices.
Our next course starts Tuesday January 30th and runs for 10 weeks at 15 Jacobsen Crs, Holden Hill. Government-funded eligibility has been improved so more people have the opportunity to study.
Call us on 8367 5615 or email [email protected] for more information.
Dates for  2018:
30/01/2018 – 06/04/2018
06/03/2018 – 11/05/2018
01/05/2018 – 06/07/2018
8am – 3:30pm Tuesday – Friday for 10 weeks at 15 Jacobsen Crs, Holden Hill.
This qualification requires 9 core units of competency and 6 electives to be completed. For more information on this training course and employability skills, please visit training.gov.au
Qualification Code: CPC20112
Core
Total qualification: Approx 500 hours depending on electives

Electives
Unit Code
Unit Title
Hours
CPCCOHS2001A
Apply OHS requirements and procedures in the construction industry
20
CPCCCM10012A
Work effectively in the General Construction Industry
20
CPCCCM1013A
Plan and organise work
20
CPCCCM1014A
Conduct workplace communication
20
CPCCCM1015A
Carry out measurements and calculations
20
CPCCCM2001A
Read and interpret plans and specifications
36
CPCCCM2006B
Apply basic levelling procedures
8
CPCCCO2013A
Carry out concreting to simple forms
20
CPCCCM2005B
Use construction tools and equipment
96
CPCCCM2010B
Work Safely at Heights
8
Unit Code
Unit Title
Hours
CPCCCM2008B
Erect and dismantle restricted height scaffolding
40
CPCCCM2009A
Carry out basic demolition
32
CPCCSF2004A
Place and fix reinforcement materials
80
CPCCSP2003A
Prepare surfaces for plastering
40
CPCCCM2007B
Use explosive power tools
16
CPCCWF2002A

CPCCPB3001A

CPCCSP2002A

CPCCBL2002A

PLUS ONE OF THE FOLLOWINGUse wall & floor tiling equipment

Fix standard plasterboard wall sheets

Use solid plastering tools and equipment

Use bricklaying tools and equipment

96

60

80

30
The award rates paid to apprentices changed on July 1st 2017. If you are considering hiring an apprentice and want to know what the rate is, you will find copies of the latest rates below.
First and Second year Apprentices have different pay rates depending on their trade and if they completed Year 12 at High School. The rate is 5% higher for apprentices who complete their Year 12.
First Year Apprentice Pay Rates for Bricklayers
First Year Apprentice Pay Rates for Tilers and Plasterers
These documents are guides only, please check pay rates with the FairWork Ombudsman to make sure you are paying your apprentices correctly. The award for apprentices is the Building and Construction General Onsite Award 2010 MA000020.
Tile has become a widely used surface material in residential homes for its durability, sustainability, resistance to scratches and stains, and low maintenance. Beyond that, it's available in myriad colors, textures, and patterns, mimicking everything from stone and wood looks to bright and bold colors.
More than 1,100 exhibitors showcased the latest tile products at this year's Coverings show in April. Among the thousands of new tile introductions, the team at Coverings presents a look at the top trends that emerged from the show floor:
Thin Tile
Thin tiles, also referred to as gauged tile, is easy and fast to install and can be installed on top of existing wall or floor tiles because they are lightweight. Thin tiles usually start at a thicknesses of about 2.5 mm for walls up to about 6 mm thick for floors.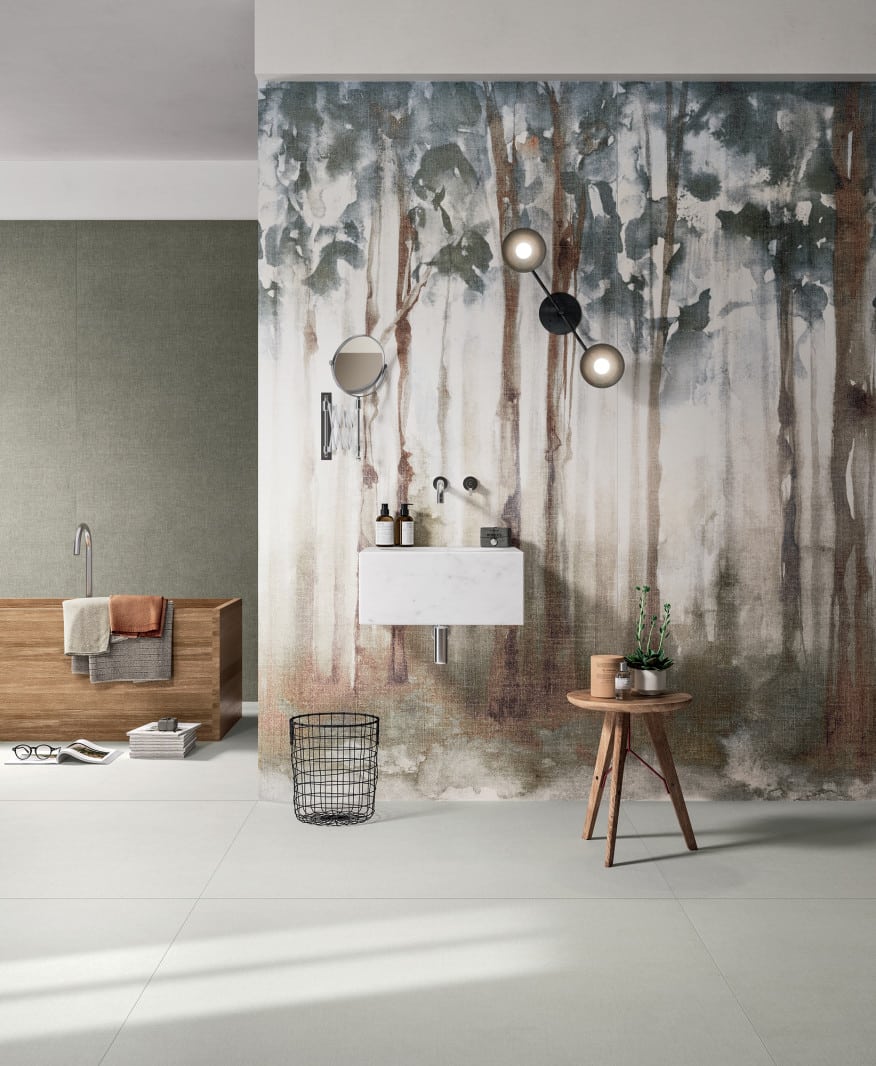 A Nature-Inspired Look
Creating design inspired by nature gives a serene look to any space. A number of manufacturers introduced tiles that mimic natural elements, such as the sky, greenery, wood, and other neutral earth tones that bring a natural feel indoors.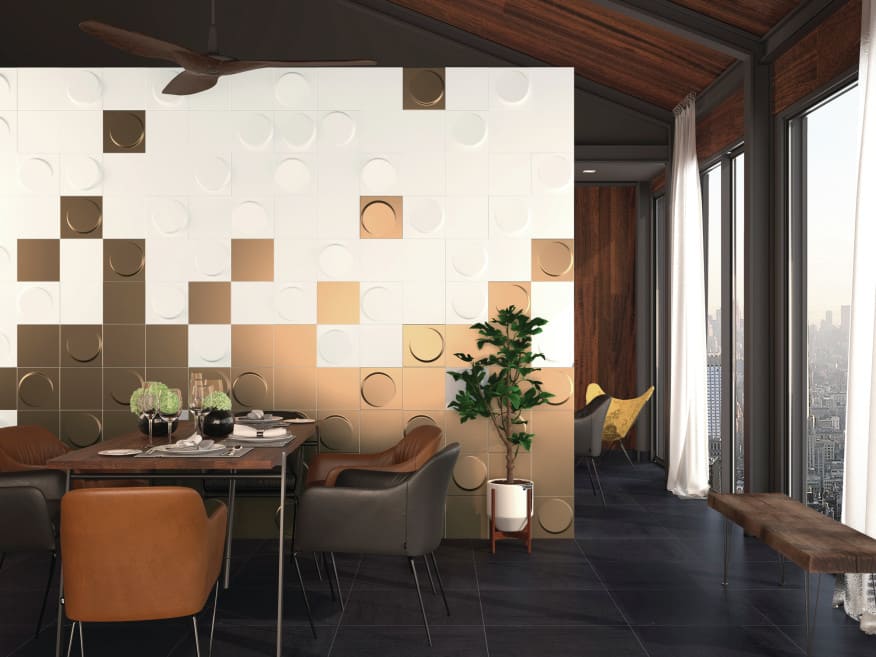 Beige and Neutral Tile
Beige doesn't have to mean boring. Neutral tones are essential to spaces with bold statements because they balance the overall design. Exhibitors at the show showcased a variety of looks that prove that neutrals can go in a variety of attractive hues along the muted color spectrum.

Grooved Tile
At first glance, you might miss the grout behind the tile and the details in the tile's texture. Grout can go beyond the functional and add a design enhancement to the design by adding different colors, iridescent qualities, metallic, or sometimes even glitter.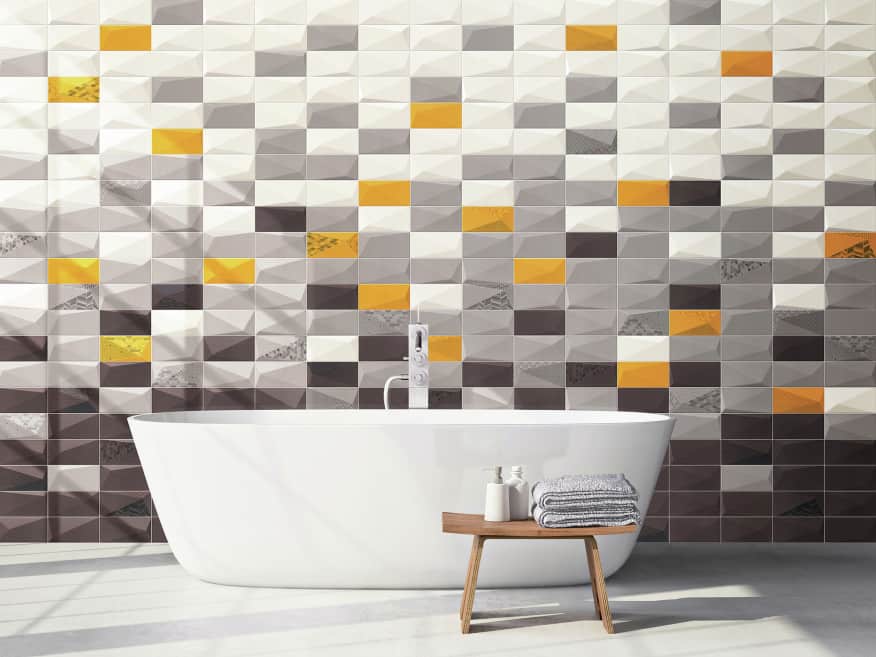 Bold Tile Statements
Today's tile manufacturers aren't afraid to make bold statements. From prints to metallic hues to bright colors, new collections have been introduced with geometric shapes and flashy patterns that bring a new dynamic element to a design.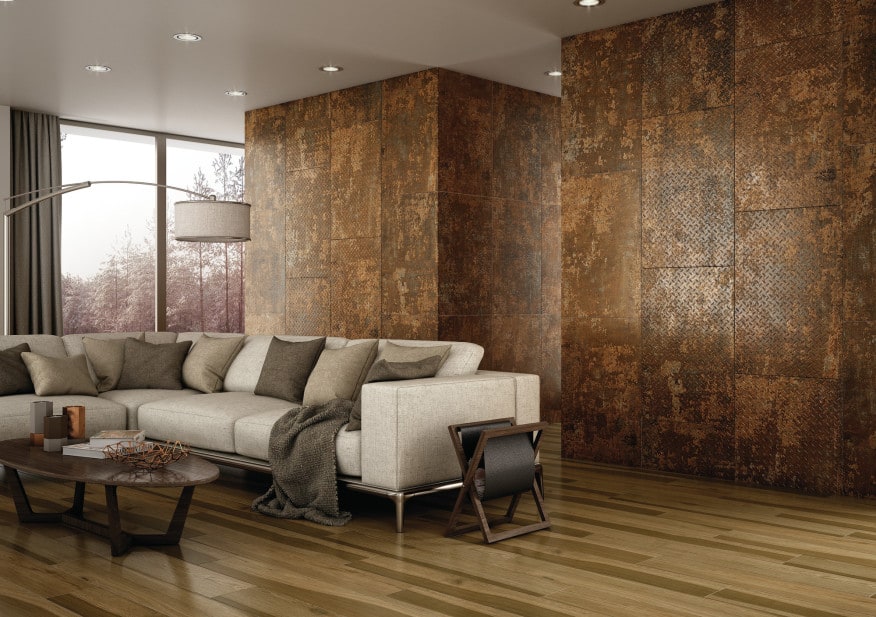 Textured Tiles
Innovative manufacturing techniques and computer printing have given manufactures the ability to give tiles new textures. Homeowners can have a tactile experience with their tile, bringing to life looks like oxidized and rusted metal, fabric, glass, and more.
Source: Top Tile Trends for 2017 | Builder Magazine | Tile, Finishes and Surfaces, Housing Trends, Products, Design, Interior Design
The Certificate II in Construction (CPC20112) is commonly referred to as a pre-apprenticeship course because it helps students become apprentices. FCTA – Building Careers has been running pre-apprenticeship courses for over 15 years. We now have graduates from our pre-apprentice courses hiring their own apprentices!
Students will have the opportunity to gain an introduction into the following trades:
Tiling
Bricklaying
Plastering
Scaffolding (up to 4m)
Concreting
We have employers currently seeking apprentices. For your best opportunity at gaining an apprenticeship employers are generally seeking the following:
Good work ethic
Reliability
Drivers license and car
Able to follow instructions
Most seek applicants under 21 but some adult apprenticeships are available, and skilled labourers are always wanted. To book a place in the course email us at [email protected] or call 8367 5615. Applicants will be asked to attend a short interview followed by a tour of the facility by our trainers. To check your eligibility for WorkReady funding, visit http://www.skills.sa.gov.au/training-learning/check-your-eligibility. Payment plans are available for students not eligible for Government funding.
Last week I spoke to the people at Consumer and Business Services to check what they require before issuing a person with a license to complete internal & balcony waterproofing. Each week we have people call asking if they can complete our 3 day course in waterproofing and then go out and work in the industry. If you have plenty of experience aside from the 3 day course, then yes, you can apply for a license but you will most likely be called in for a technical interview.
If you do not work in the building industry you need to get experience first. You could work with a tiler or an already licensed waterproofer until you have the experience to pass a technical interview. The interview covers off a lot of 'what if's' you wont simply be reciting the Australian Standards, Building Code or SA Ministerial Code. You will need to have broad enough experience to answer questions across both commercial and residential work. This is because your license will enable you to work across all sites so you will need to understand the differences.
It is also helpful to attend training courses provided by one of the manufacturers of waterproofing materials. Gripset, Ardex and Mapei all provide regular training on how to use their products. Some of these manufacturers also have phone apps that let you lookup the product you need for certain jobs.
Once you feel you are ready to apply for a waterproofing license, you will need to complete the requirements that Consumer and Business Services have set out on their website. This includes completing two short courses in business law and finance.
Click here to access Consumer & Business Services guidelines for applicants. As always, if you have questions you can email us at [email protected] or call 83675615.
The easiest customer to keep, is the one you already have! Book now for a 5 day short course, complete by June 30th and CITB members receive a $100 discount. Call us on 8367 5615 or email [email protected] to discuss your training needs.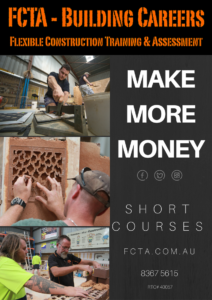 Our courses cover basic to advanced tiling, introductory bricklaying, traditional solid plastering and more. Click this link to download our course brochure. 
FCTA – Building Careers flexible approach to training means we can adapt projects to make them relevant to your particular needs. For example if a tiler wanted to be able to install cornices to bathrooms that have been tiled to the ceiling, we can create a project to match.
Please note, this promotion excludes our 3 & 4 day courses as well as the introduction to plasterboard course – due to the high cost of materials.
Our next pre-apprenticeship course will be starting Wednesday April 26th at Holden Hill. If you are looking for an apprenticeship in South Australia, this is the course to give yourself the best chance possible. FCTA – Building Careers also trains apprentices, so students in the Certificate II in Construction (CPC20112) have the opportunity to work next to apprentices and find out about tradie life.
The pre-apprenticeship course focuses on the following trades:
Bricklaying
Tiling
Plastering
Scaffolding (up to 4m)
Introductory Concreting
We have strong links to the industry and are in direct contact with builders who currently, or previously have had apprentices. Often they will come to us directly for a recommendation on who to hire. While industry work experience isn't mandatory for the Certificate II in Construction, we strongly encourage it and assist students to find places. This has been the way many of our students have secured apprenticeships.
This course is currently funded by WorkReady for eligible students, and by TGSS for students over 16 who are still at High School or are part of the 'FLO' programme. To check your eligibility click here
To book a time to come in and discuss the course call us on 8367 5615 or email: [email protected]