Bricks traditional dominance in the residential housing market has been suffering over the last couple of decades. The pressure to put more house on less land has led builders to look at tilt up concrete panels, Hebel and Blueboard like products.
The current trend for rendering the exterior of houses has gone hand in hand with other cladding materials. But what happens when the trend ends? The use of stone and tile being mechanically fixed to the facade of commercial buildings, has already taken off in residential – could this reduce the popularity of rendered finishes?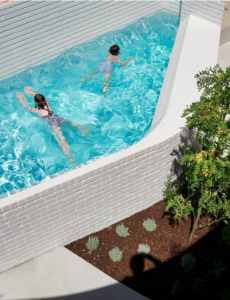 Brick trumps other building materials when it comes to outlasting the 'trend' by being a solid material that can be used with a range of different facade treatments, or left as is with a huge variety of new colours and textures available. Architecture & Design Magazine have more information about the Melbourne extension on their website, click HERE to read all about it.