Students mustn't ignore the trades
Written by: ANDREW WALLACE, The Australian 
Right now, more than a million Australians, are returning to university to continue their studies. For those in their final year their minds will be turning to some pressing questions: Am I going to get a job? How will I pay back my student debt? Yesterday's ASG Planning for University Index suggests these questions are only going to become harder to answer, with rising costs over the next 10 years.
I did alright at school, but as a young man an indoor life was not for me. I became an apprentice carpenter and got to work on building sites in and around Melbourne in the mid-1980s. The majority of new university graduates will find work, but the numbers suggest that they might have been better off pursuing a different path, as I did.
Research by Graduate Careers Australia shows that in the first year after graduating from university, 74 per cent of new graduates who want one will find a full time job. Their average income is $54,000. However, the National Centre for Vocational Education tells us that this figure is 77.6 per cent for vocational graduates and that their median income is $56,000. In parts of the construction industry I have heard of new electricians earning $80,000.
Emerging from their training with better chances of immediate employment, higher starting incomes and greater prospects for self-employment, VET graduates face a bright future.
We often talk about training Australia's young people for the jobs of tomorrow, but there are skilled jobs crying out to be filled today. The Department of Employment creates a skills shortage list every year of jobs where local businesses are finding it hard to recruit skilled people. In my state of Queensland you will not find public relations managers, civil engineers or lawyers on that list. These are all admirable professions, filled with talented people, but we have plenty of them.
What you will find on the wanted list are welders, chefs, carpenters and plasterers. These are the skilled workers that Australia desperately needs today. Many trades are listed as statewide shortages, meaning that employers are unable to fill or have considerable difficulty filling vacancies. It is a startling fact; in Queensland today, employers are finding it nigh impossible to find a skilled bricklayer, painter or butcher.
We need to tackle three challenges to deal with this serious shortage and provide a better future for hundreds of thousands of our young people.
First is the perception among some parents, employers and among young people themselves that vocational education is a second class option. The only way to change this perception is by showing off the great role models we have. Tradies do not tend to make a fuss and they are not known for talking about themselves. We have to do it for them. The federal government's Australian Apprenticeships Ambassadors program is a start, identifying people who have achieved better pay and a more rewarding working life through an apprenticeship. We need to get these ambassadors far more coverage. This is the right answer, but it needs to go much further. We need to get these ambassadors into every school, parents group and youth centre to tell people first-hand about their success.
Second is the lack of information available to young people in their last years at school about the vocational paths that are available and how to access them. Our focus on getting a degree for all has left our careers advisers obsessed with university and too often clueless about apprenticeships. Too many kids are falling through the cracks. They know that university is not for them but they do not know what the alternative is. The government is spending $3 million on developing a new National Career Education Strategy to identify how we can provide more meaningful and balanced careers advice. That review must look at the example set for us by other countries where regular conversations about career options have been built into some children's school life from age 11. These programs have been shown to create improved career outcomes from the kids who took part.
Third is the fact that too many businesses do not know how to offer an apprenticeship, and do not always do a great job when they do offer one. Again, the Turnbull Government is providing some help, in the form of the Australian Apprenticeships Support Network. Without that $190m a year there would no doubt be many more apprenticeships which are not completed. We should ensure that the help we offer is targeted, on a one to one basis to help companies and apprentices to work through any problems. We need to do much more though to educate companies on how to create and complete apprenticeship schemes, but not through superficial advertising and brochures. The only way to make a difference here is to get out into the workplace and engage with employers at a grassroots level.
Over the past 30 years I have seen a decline in the willingness of some employers to engage apprentices. We need to address that decline. We as a community, both in government and industry, need to incentivise employers. I am not just talking about money. We need to create a positive culture that says that it is an admirable thing to employ and train our young people, and we need to give employers tailored information that makes it clear how accessible and valuable an apprentice's help can be.
Personally, I started out a chippy but I ended up a barrister. Now I am a Member of Parliament. After years as a self-employed builder I went to university. My trade gave me a way to support my family while I studied and the knowledge I had of the industry gave me a head start in construction law. My apprenticeship became for me a pathway to university, not an alternative to it. A vocational education can take you anywhere. Australia needs our young people to know that.
NECA Electrical Apprenticeships general manager Tom Emeleus says more school leavers are going to university based on a myth that it is the only way to secure a strong future but fewer jobs require a degree than many people think.
"We're setting up a generation of youth with unrealistic job expectations and large debt," he says.
"In NSW there are 10 qualified school teachers seeking employment for every available job. This is just one of numerous examples.
"Tradies understand the value of a trade and the career opportunities it represents but the message isn't getting through to school leavers."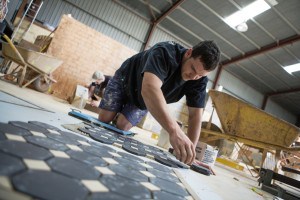 EMPLOYABILITY
Of 2014's apprentice and trainee graduates, 84.1 per cent were employed after completion, the National Centre for Vocational Education Research finds.
Of university graduates from the same year, by comparison, 68.8 per cent of those looking for full-time work found it within four months, Graduate Careers Australia data shows.
Emeleus says electrical apprentices in particular have high employment rates and 99 per cent of NECA apprentices are immediately hired.
Electrician Ben Proudfoot does not regret his choice to pursue a trade over university as he was hired straight out of his apprenticeship by host employer Stowe Australia.
Proudfoot, an NECA graduate, says his parents never pressured him to go to university but some of his friends that chose that path did not understand the appeals of an apprenticeship – although now they do.
"Some of them are happy with what they are doing but some go 'oh I wish I had a trade' when they see what I can do," he says.
STUDENT DEBT AND EARNINGS
University fees differ depending on degree and institution but range from $6000 to $10,000 a year.
An apprenticeship, on the other hand, is paid for by the employer so the apprentice can graduate without debt.
They also earn while they learn unlike with a university degree, during which students must rely on parents or work part time on top of study.
A first-year apprentice bricklayer employed on award rates, for example, usually earns $12.78 an hour, increasing to $20.07 an hour as a fourth-year apprentice.
In electrical trades, Emeleus says an apprentice will typically earn $150,000 over the course of their training.
GRADUATE SALARY
The median annual starting salary for a new bachelor degree graduate younger than 25 and in their first full-time job was $54,000 in 2015, Graduate Careers Australia reveals.
By comparison, NCVER finds the median annual income of a VET graduate working full time is $56,000.
For those employed before finishing training, the median was even higher at $59,000.
Emeleus says new electricians on award rates start on $56,000 but many in the construction industry can earn as much as $80,000 to $91,000 a year straight out of their apprenticeship.
"You only have to think about how much you might pay a plumber to come in and do some work for you – trade qualifications can pay very well,'' she says.
It is the ability to use a trade qualification to start your own business that is key to a higher income.
As is gaining qualifications in an area experiencing skills shortages.
 Toby Clare, 29, dropped out of a business degree at university and instead studied plumbing and carpentry.
Now a licensed plumber and builder, Clare says he is so busy he is turning work away.
"I was fairly confident I could earn just as much money doing a trade as I could have if I'd stayed at uni (and gone into a career in business),'' he says.
Ultimately, any career has the potential to be highly profitable though, according to university professor Maurice Pagnucco.
Pagnucco is head of computer science and engineering at the University of NSW, which topped the list of Australian universities with the most millionaire graduates.
"It would be misleading to say that if you want to become a millionaire you have to do this particular course,'' he says.
"I would just say … do something you are passionate about because if you do that you are much more likely to want to work hard at it.''
If you are interested in becoming a bricklayer, call us on 8367 5615. We have employers seeking apprentices. The requirements are:
under 21 years old
have drivers license and car
reliable with the ability to follow instructions
either have some experience or have completed a pre-apprenticeship course
These are genuine employers looking to hire. It's normal in the trade that applicants be prepared to complete some work experience with the employer first. One of the apprenticeships is with a group training organisation, who require a medical physical to be undertaken.
Our popular Pre-apprenticeship course, just got better! We are now able to offer the course on the following dates:
28/02/2017 – 05/05/2017
28/03/2017 – 02/06/2017
26/04/3017 – 30/06/2017
8am – 3:30pm Tuesday – Friday for 10 weeks at 15 Jacobsen Crs, Holden Hill. WorkReady funding is available for eligible students.
This course is designed to assist students to become ready to work as apprentices. Employers have contacted us seeking apprentices that are reliable, able to follow instructions and have their drivers licenses. Call us on 8367 5617 or email admin@fcta.com.au to book in a time to discuss the course.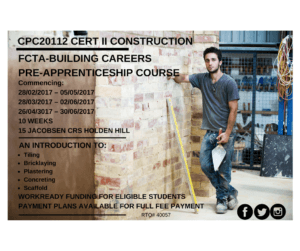 We currently have Bricklayers and Tilers looking to hire apprentices. They are after 'work ready' apprentices, people who have some basic skills and are aware of what working in the building industry is like. The Certificate II in Construction (CPC20112) is an excellent course that provides students with an introduction to the following trades:
Bricklaying (2 employers currently looking for apprentices as of 31/1/2017
Tiling (4 tilers looking for apprentices as of 31/1/2017)
Plastering (labourers positions appearing regularly on gumtree)
Concreting (2 employers seeking labourers)
Scaffolding – up to 4metres (shortage of scaffolders in Adelaide – especially around festival/ major event times)
Employers contact us directly looking for students to recommend. We also check adverts for jobs every morning and have close industry ties to give students extra guidance. Applicants will have the opportunity to see other pre-apprentices in action on the trade floor. Students will be working side by side with existing apprentices so they can discuss the industry, find out what life as a tradie is like, and see how over time how their skills develop.
If you are interested in applying, please email admin@fcta.com.au or call 8367 5615.
Looking for an apprenticeship? Employers actively seek people who have completed are pre-apprenticeship course, or who are currently enrolled. We have employers calling asking for students to recommend. The Certificate II in Construction provides an introduction to a range of trades with the aim of having students gain apprenticeships or labouring work in the industry.
The course focuses on the following trades:
Bricklaying
Tiling
Plastering
Concreting
Scaffolding (up to 4m)
The next course starts 24/01/17 and runs for 10 weeks. Other courses will be run starting on 07/02/2017 & 28/03/2017. Courses are held at 15 Jacobsen Crs Holden Hill. Eligible students will have course fees covered by WorkReady, for those ineligible the course costs $2500 with payment plans available. Starting time is 8am, Tuesday – Friday. If you are interested in the course please call us on 8367 5616 or email admin@fcta.com.au.
Our course guide for 2017 can be downloaded by clicking on the following link: 2017 course guide . Courses offered included our popular Cert II in Construction CPC20112 Pre-apprenticeship course, dates for the sub-contractors license course, and information on our short courses across tiling, bricklaying, waterproofing and plastering.
The Certificate II in Construction will run for 10 weeks, Tuesday – Friday 8am – 3:30pm on the following dates:
24/01/2017 – 31/03/2017
07/02/2017 – 13/04/2017
28/03/2017 – 02/06/2017
Short courses, other than the sub-contractors course, can be scheduled with 2 weeks notice at dates that suit you. There is no minimum number for these courses.
Not all students who come to us are eligible for government funding to do our pre-apprenticeship courses. Zach was one of those students who was ineligible. Instead Zach paid for the course via a weekly payment plan. He completed the Certificate II in Construction in 2015 and by the end of the year had secured an apprenticeship in solid plastering.
Zach's employer is a specialist in restoration work. The skills the he passes on to Zach are unique, and will set him up for a long and profitable career in the industry. Pre-apprenticeship courses are a fantastic way to get the experience required to secure an apprenticeship. Our next Certificate II in Construction starts on Tuesday 11th & 18th October 2016, for 10 weeks. If you are interested in the course, please call us on 83675615 or email admin@fcta.com.au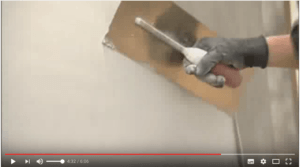 Over the 15 years we have been training people to become bricklayers, tilers and plasterers, a number of our pre-apprentice students have gone on to become apprentices. The apprenticeship process isn't always easy! Thats where a dedicated family run trade school can help.
Alex completed his Certificate II in Construction pre-apprenticeship with FCTA – Building Careers in 2012. He was an excellent student who quickly decided that Tiling was the trade he wanted to specialise in. He secured an apprenticeship straight away and went on to work with 2 other employers as well. Along the way we have gotten to know Alex's family and seen him become a top tiler.
Pre-apprenticeship courses are a great way to decide which trade you want to focus on. Students try several different trades before selecting one to focus on. Often the skills from one trade are used in another. Tilers frequently brick in bath tubs and build hobs. Screeding skills that are so important in tiling are part of the hand skills used in plastering.
If you are interested in completing a pre-apprenticeship course our next Certificate II in Construction starts 11th October 2016. Call us on 83675615 or email admin@fcta.com.au for more information.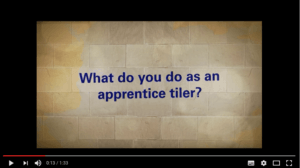 We have been running pre-apprenticeship courses for over 15 years. During that time we have trained students seeking apprenticeships in bricklaying, tiling and plastering. Some of these students secured apprenticeships and have now completed their 4 years with employers and have started their own businesses.
Angelo is one of those students. He completed a Certificate II in Construction in 2009. This was a difficult time in the construction industry in the wake of the Global Financial Crisis (GFC). New builds had declined, and banks were making it difficult for new home owners to get finance. Despite this, Angelo secured an apprenticeship with a Group Training Organisation (GTO) who placed him with a host employer.
Over the next 4 years Angelo developed his skills and worked on a variety of sites around Adelaide. In 2014 he completed his trade sub-contractors course and is now self-employed. The building industry offers individuals the chance to become their own boss.
Our next Certificate II in Construction course starts October 11th 2016. If you are interested in applying please call us on 83675615 or email admin@fcta.com.au.