A step by step guide on how to hire an apprentice for the first time, including information on incentives.
CSR's 'Red Book' is the most well known guide in the industry. It is now available as partof CSR's Gyprock App. Just search for 'gyprock' in the app store.
Another resource is the Australian Wall & Ceiling Lining Industries presentation on fire rated installation. This unit of study looks like becoming a core part of apprentice training in the next couple of years, but for now is only an elective. Considering the trend towards 'infilling' suburban areas with townhouse developments, this unit covers crucial safety information.
Wall & Ceiling Lining apprentice, Nathan Introna has been awarded FCTA – Building Careers Apprentice of the Year for 2013.
FCTA – Building Careers has a range of short courses scheduled for 2014. Some of these courses are available at a discounted price to people currently working in the construction industry, via the CITB. The CITB co-funds these courses, prices listed will have a cost with CITB discount applied and without. CITB cards do expire, but you can visit their website to renew or apply for a card if you haven't in the past.
The following courses are on offer, click the title of the course to download a flyer:
Timings:
Weekday courses run from 8am – 3:30pm.

Payment Methods:
Cash, cheque, electronic funds transfer or paypal credit card payments via website
To secure a place, please email us.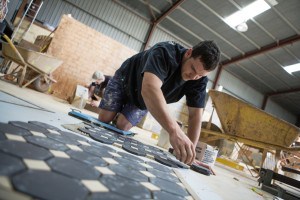 Changes to Skills for All funding from 4/11/2013 mean students need to meet a narrower criteria to receive fully funded training in Certificate II level courses, commonly referred to as 'Pre-Apprenticeship' courses.