Not all students who come to us are eligible for government funding to do our pre-apprenticeship courses. Zach was one of those students who was ineligible. Instead Zach paid for the course via a weekly payment plan. He completed the Certificate II in Construction in 2015 and by the end of the year had secured an apprenticeship in solid plastering.
Zach's employer is a specialist in restoration work. The skills the he passes on to Zach are unique, and will set him up for a long and profitable career in the industry. Pre-apprenticeship courses are a fantastic way to get the experience required to secure an apprenticeship. Our next Certificate II in Construction starts on Tuesday 11th & 18th October 2016, for 10 weeks. If you are interested in the course, please call us on 83675615 or email [email protected]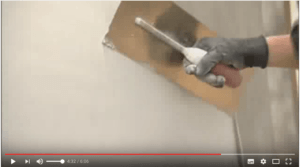 Over the last 2 months we have been inundated with phone calls from employers looking for both apprentices and experienced tradespeople.
Currently we have 6 vacancies for bricklaying apprentices, 2 solid plastering apprenticeships, 5 tiling apprenticeships and employers seeking qualified bricklayers. If you have a car, a good work ethic, like working outdoors and are reliable, you have a great chance of getting work in the building industry right now. Most employers seek junior – under 21 year olds – for apprenticeships. It is still possible for adults to gain apprenticeships, employers will be seeking people who are 'work ready' in this situation.
The building industry is one of the few industries people can work in and have a direct path to becoming their own boss in less than 5 years. If you are would like to discuss any of the job opportunities, or find out more call us on 8367 5615 or email [email protected]
FCTA – Building Careers has a range of short courses scheduled for 2014. Some of these courses are available at a discounted price to people currently working in the construction industry, via the CITB. The CITB co-funds these courses, prices listed will have a cost with CITB discount applied and without. CITB cards do expire, but you can visit their website to renew or apply for a card if you haven't in the past.
The following courses are on offer, click the title of the course to download a flyer:
Timings:
Weekday courses run from 8am – 3:30pm.

Payment Methods:
Cash, cheque, electronic funds transfer or paypal credit card payments via website
To secure a place, please email us.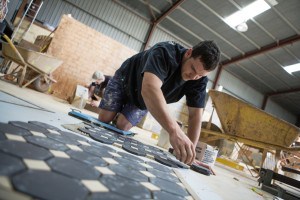 Changes to Skills for All funding from 4/11/2013 mean students need to meet a narrower criteria to receive fully funded training in Certificate II level courses, commonly referred to as 'Pre-Apprenticeship' courses.
Pay increases for new apprentices kick in from 01/01/2014. New apprentices will be paid on average an extra $45 – $145 per week extra. These increases do not apply straight away to existing apprentices. Employers thinking of employing an apprentice would be able to employ an apprentice under existing conditions if employed before 01/01/2014. Further, employers are now required to reimburse apprentices for trade school fees and material/ book costs.
FCTA offers flexible timing to apprentices, that means if a job gets rained out, apprentices can be sent into trade school to complete projects that go towards their Certificate III.
This week we have a number of students in completing tasks in tiling and solid plastering.