The Top 5 tools that out last Aussie Plasterers
Ripper Hardware have compiled a list of long lasting tools for plasterers, visit their site at https://www.ripperhardware.com.au/
Imagine tools that were designed to extend the life of the Tradesman,
Tools that were created to make the job easier on the body
Tools manufactured to the highest quality!
Against old school and popular belief, we believe "A Tradesman's Tools should not outlast the Tradesman"
You are about to learn there is an alternative, we will introduce you to NEW tools that are specially designed for your Safety. So you can enjoy many more years safely on the tools than our forefathers.
We reveal NEW tools Designed for the Modern Tradesman putting Safety First!
Statistics show that the average Tradesman's working life is less than half of a professional. If you want to extend your working life you need to take care of your biggest asset your body. We at Ripper Hardware are dedicated to helping you work smarter not harder.
1.HAND TOOLS
"Is an extension of the Tradesman's Arm ", "A tradesman is only as good as his tools". You have heard these Quotes and as a Tradesman Matures the words Resonate !. We have sourced the Newest and Finest Trowels designed for the modern Tradesman with German Engineering we introduce The NELA SUPERFLEX.
Click here for Instructional Video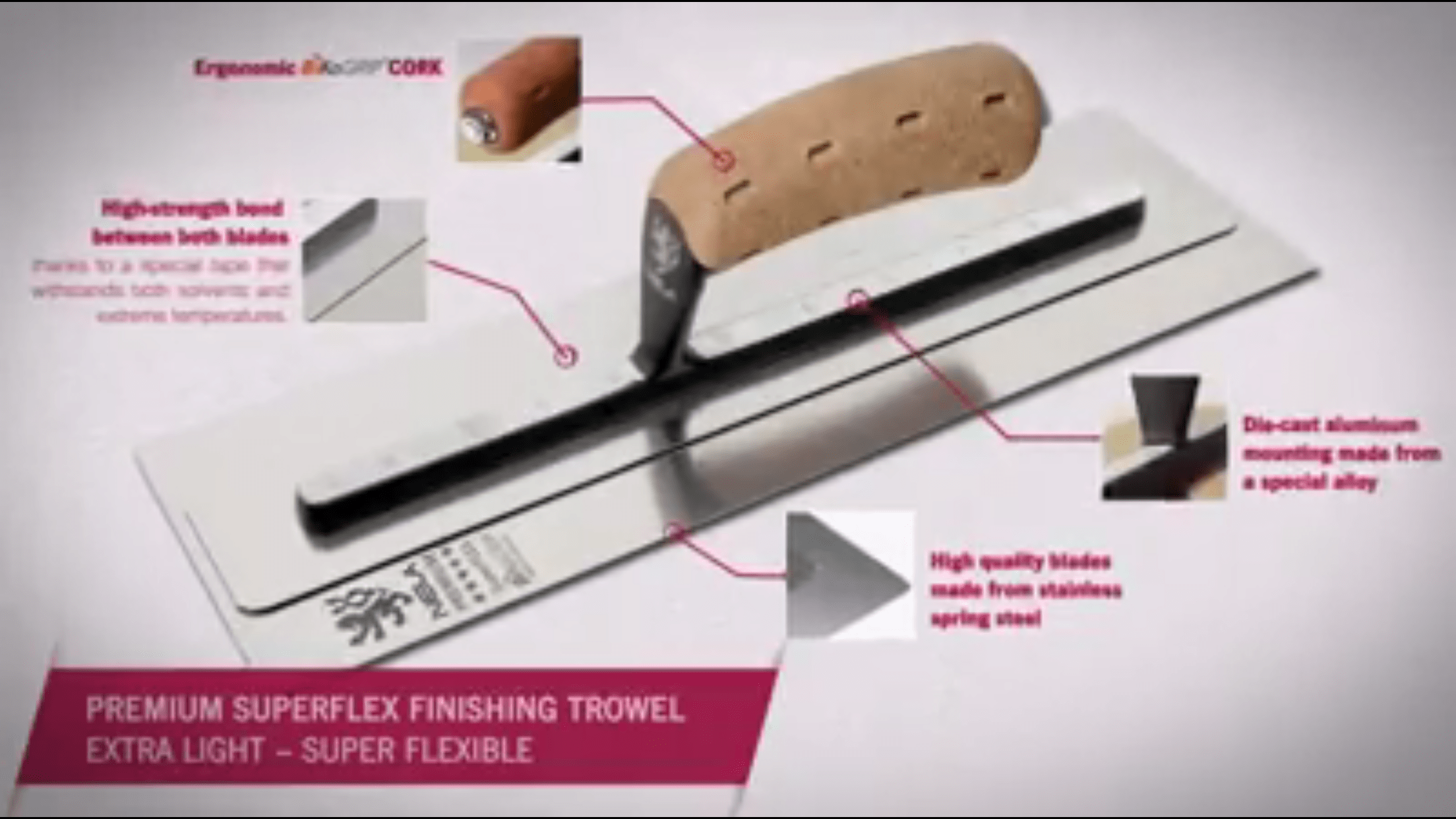 2. Finishing tools
"Its all in the hands" this quote says a lot about the Tradesman's ability to create with only his hands . Well Ripper Reveals http://www.ripperreveals.com/ were designed using this principle.
Click here for Instructional Video 
3. Safety Platforms
"Safety First " a relatively new culture in the Australian Construction industry . "Hop Up" used in the past were created heavy metal as below , which have bruised many shins in the practical use . With safety and care in mind we at Ripper Hardware introduce NEW lightweight design .
SAFE STEP PRODUCT DESCRIPTION
Safe Step is a heavy duty plastic step which provides a safe, low level access platform ideal for use on construction sites, warehouses, factories offices or even around the home. May be referred to as a 'Hop-Up' or 'Step-Up' it is ideal for use by plasterers, decorators, electricians… in fact, anyone who requires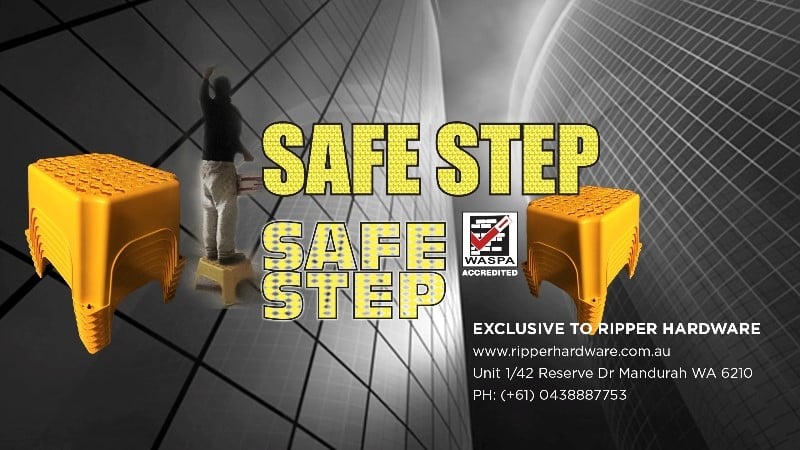 4. Mixing tools
JOIN the Revolution!
Ripper Hardware is proud to present the Mix M8 is the most technologically advanced mixing tool on todays market, out mixing any competitor on speed & performance.
Click here for Instructional Video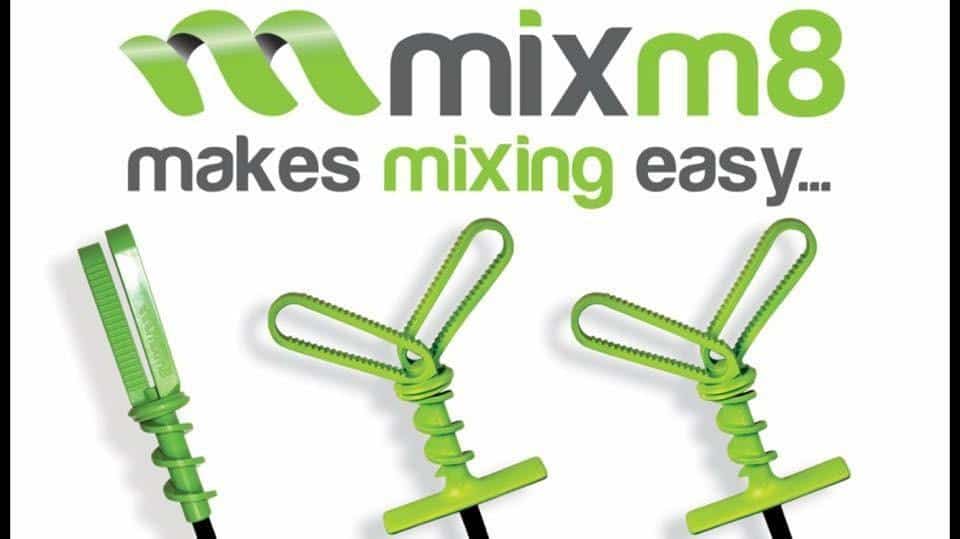 5. Tool Protection
"You can tell a great tradesman by the way he treats his tools ". Protect your greatest asset ! Your Finishing Trowel!

Ripper Hardware is committed to bringing the best tools in the world and placing them in the hands of the local tradesman. For more on these exciting new productsClick Here
Source: The Top 5 tools that outlast Aussie Plasterers – Ripper Hardware
The easiest customer to keep, is the one you already have! Book now for a 5 day short course, complete by June 30th and CITB members receive a $100 discount. Call us on 8367 5615 or email [email protected] to discuss your training needs.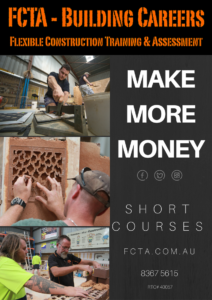 Our courses cover basic to advanced tiling, introductory bricklaying, traditional solid plastering and more. Click this link to download our course brochure. 
FCTA – Building Careers flexible approach to training means we can adapt projects to make them relevant to your particular needs. For example if a tiler wanted to be able to install cornices to bathrooms that have been tiled to the ceiling, we can create a project to match.
Please note, this promotion excludes our 3 & 4 day courses as well as the introduction to plasterboard course – due to the high cost of materials.
Our most popular short courses are on special for a limited time only! Held in Holden Hill, South Australia. Book and complete these classes by June 30th 2017 and save. Each of these courses normally costs $250 each for CITB card holders. For a limited time pay only $400 to complete all 3 courses. For information on the details of the courses down  Solid plastering course details
Traditional Sand & Cement Rendering
Quoins & Banding
Acrylic Rendering
Click here to book and pay. As this course only runs on week days, dates to attend are flexible and can be negotiated with us around trainer availability.
Not all students who come to us are eligible for government funding to do our pre-apprenticeship courses. Zach was one of those students who was ineligible. Instead Zach paid for the course via a weekly payment plan. He completed the Certificate II in Construction in 2015 and by the end of the year had secured an apprenticeship in solid plastering.
Zach's employer is a specialist in restoration work. The skills the he passes on to Zach are unique, and will set him up for a long and profitable career in the industry. Pre-apprenticeship courses are a fantastic way to get the experience required to secure an apprenticeship. Our next Certificate II in Construction starts on Tuesday 11th & 18th October 2016, for 10 weeks. If you are interested in the course, please call us on 83675615 or email [email protected]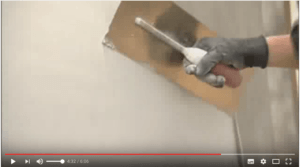 FCTA – Building Careers has a range of short courses scheduled for 2014. Some of these courses are available at a discounted price to people currently working in the construction industry, via the CITB. The CITB co-funds these courses, prices listed will have a cost with CITB discount applied and without. CITB cards do expire, but you can visit their website to renew or apply for a card if you haven't in the past.
The following courses are on offer, click the title of the course to download a flyer:
Timings:
Weekday courses run from 8am – 3:30pm.

Payment Methods:
Cash, cheque, electronic funds transfer or paypal credit card payments via website
To secure a place, please email us.