Getting an apprenticeship in South Australia can lead to a long term career in the Building and Construction Industry. That means working outdoors, earning an income while you study and having the opportunity to eventually be your own boss. The tricky part can be choosing which trade is the best fit. Pre-apprenticeship courses are an excellent way to try a number of trades before selecting which one you most enjoy.

Many people select the trade they want to focus on based on knowing someone working in that field. That doesn't necessarily mean its the trade for you, but it is a good way to find out what working in the industry is like. At FCTA – Building Careers we have developed a pre-apprenticeship programme that allows people to try bricklaying, tiling, plastering, basic concreting and scaffolding. These are also the trades we train apprentices in. That means if you enrol in a pre-apprenticeship course with us, you will be working on some projects with existing apprentices. This is a great way to find out more about the trade.
Currently, we have a number of employers urgently looking to hire apprentices. The majority are after people under 21 who have a drivers license and car. If you are in the process of getting your license, most will consider your application. Adult apprenticeships aren't as readily available. This is because the employer is paying anyone over 21 at the full rate. Many times employers will prefer to hire people over 21 as labourers instead.
The difference between labouring and an apprenticeship is a 'Contract of Training'. That means that apprentices sign a binding contract with employers to work for them under the apprenticeship scheme. The benefits for apprentices are that they are paid to go to trade school to complete a Certificate III in their trade of choice, that's the 'earn and learn' tag sometimes mentioned. Contracts are normally for 4 years, so getting an apprenticeship offers both job security and further education.
To help get an apprenticeship in Adelaide you can enrol in a pre-apprenticeship course, approach trades people directly or contact group training organisations (GTO). GTO's are places like the HIA, TABMA, Maxima, CEG who hire apprentices directly and then place the apprentice with a 'host' employer. The Government has also set up a great website that explains the pathways for apprentices https://www.aapathways.com.au/
If you are considering an apprenticeship and you have questions, you can always arrange a time to talk to us or come in for a meeting. Our pre-apprenticeship courses run through out the year. If you would like to enrol, please call on 8367 5615 or email admin@fcta.com.au. The dates for our next courses are:
05/09/2017 – 10/11/2017
30/01/2018 – 06/04/2018
06/03/2018 – 11/05/2018
01/05/2018 – 06/07/2018
Advertised positions are often posted on Gumtree, Facebook, Seek & Indeed Jobs. Each morning a summary of these advertised roles are posted to our Facebook page.
Not all students who come to us are eligible for government funding to do our pre-apprenticeship courses. Zach was one of those students who was ineligible. Instead Zach paid for the course via a weekly payment plan. He completed the Certificate II in Construction in 2015 and by the end of the year had secured an apprenticeship in solid plastering.
Zach's employer is a specialist in restoration work. The skills the he passes on to Zach are unique, and will set him up for a long and profitable career in the industry. Pre-apprenticeship courses are a fantastic way to get the experience required to secure an apprenticeship. Our next Certificate II in Construction starts on Tuesday 11th & 18th October 2016, for 10 weeks. If you are interested in the course, please call us on 83675615 or email admin@fcta.com.au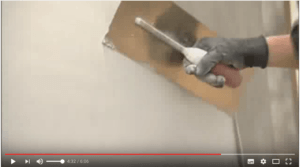 Our popular pre-apprenticeship course is starting again in July. Register your interest by calling us on 0883675615 or email admin@fcta.com.au. This course offers successful students the Certificate II in Construction qualification, and a headstart in gaining an apprenticeship. Many employers seek out students from this course for apprenticeships.
The course will be delivered at 15 Jacobsen Crs Holden Hill in South Australia. The estimated start date should be in July 2016. The course will run Tuesday – Friday for 10 weeks. Students will complete tasks in bricklaying, tiling, plastering, concreting and scaffolding.
This course and students may be eligible for government funding under WorkReady. Eligibility is restricted to students over 17, who have not previously completed any qualifications higher than a Certificate I. School students over 16 may be eligible under either FLO funding or TGSS. Speak to your school VET co-ordinator for more information.