FCTA – Building Careers will be launching the new financial years short course dates in July. Currently we are waiting to have CITB funding confirmed. The CITB provide discounted training to eligible tradies living and working in South Australia. If you do not yet have a CITB card, visit their website to apply http://www.citb.org.au/FundingSupport/AmIeligible.aspx
If you would like us to contact you when the new dates are released, email admin@fcta.com.au and we will be in contact next month.
Future dates for our pre-apprentice Certificate II in Construction course will also be announced shortly. At this stage we expect the next course will run from July 5th 2016 for 10 weeks.
Do you have more than 4 years experience working as a bricklayer, tiler, stonemason or plasterer? You now have the opportunity to have your skills formally recognised and gain a contractors license. All licensing costs can be included depending on the package selected.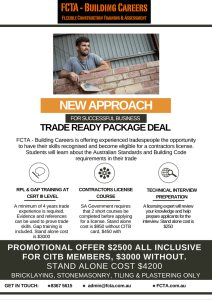 The SA Government requires tradespeople to complete 2 business units before applying for a license. FCTA – Building Careers has teamed up with SA Trade Licensing for a limited offer.
Packages start at just $2500 and include the cost to recognise trade experience formally with a Certificate III. This is the same certificate apprentices study. There may be some gaps in your knowledge, and thats not a problem as all gap training costs are also included. This would cost over $4000 normally!
The package includes the cost of the 2 business units and a preparatory technical interview with SA Trades Licensing. Successful students will be able to legally run their own businesses and advertise for work. There will be a focus on educating people in the relevant Australian Standards and National Construction Code (formally called the BCA).
If you've been working in the industry for 4 years or more, chances are you already have a CITB membership. If not visit citb.org.au to apply. The cost of this package is $3000 for people without a CITB membership.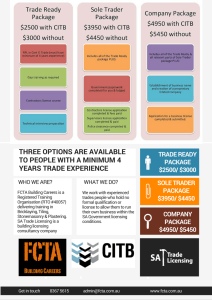 We have packages that also include filling in all application details, lodgement of forms and police checks from $3950 – this includes all government charges, no more to pay. If you are looking at investing in your long term success and establishing your own company, for $4950 we can take the work out of the paperwork! For more information, download our FLYER
Interested? Email admin@fcta.com.au or call us on 8367 5615 to discuss.
If you're working in the building industry without a contractors license, you could legally be denied payment by customers for jobs under $10,000. You can also be fined on top of this. A Current Affair and Today Tonight love to run stories on 'dodgy tradies' but I don't recall ever seeing reporting on the customers that don't pay for the work completed! If you don't have a trades license there's not a lot you can do to legally try to recoup your payment. The best way to avoid these situations is to be licensed.
In South Australia that means that you need to complete 2 business units, SBSMB406– Manage small business finances & CPCCBC4009B– Apply legal requirements to building and construction projects. Our last course for the year starts Saturday November 7th at 9am. Courses are held at 15 Jacobsen Crs Holden Hill. The course runs across 2 weekends, with the trainer setting aside Sunday afternoons to help with any questions regarding the assessment questions that need to be completed. To book, click here .
For more information on the process of obtaining your BLD# visit this SA Government website link. If you are unsure about the process and would like some help, or if you didn't complete an apprenticeship, Sam Cottell is a trade licensing consultant who use to work at OCBA/ Consumer & Business Services. He can be contacted on 0430206032. The FCTA team are happy to assist with questions also, you can call us on 8367 5615 or email admin@fcta.com.au.
FCTA – Building Careers runs a series of short courses for existing tradespeople to increase their skills. Lots of the courses have cross over skills, bricklayers usually have the hand skills to pick up acrylic rendering quickly. Tilers who have only worked on domestic bathrooms and laundries can learn how to do high margin tessellated tiling. Anyone who is looking to gain their contractors license has the ability to attend the two mandatory small business units to apply for their license. For more information, download our brochure by clicking >> Website brochure, or call us on 8367 5615 or email admin@fcta.com.au.
Trades Recognition Australia has all the information you need to find out how to migrate to Australia as a skilled worker by having your existing skills and training recognised.  http://www.tradesrecognitionaustralia.gov.au/Programs/Pages/default.aspx
Another useful site, is the forum "Poms in Adelaide" http://www.pomsinadelaide.com/ they have a great forum for people to ask questions about working and living in Adelaide. A lot of tradespeople from the UK are active on the forum, making it an excellent resource.
It's important to note that tradespeople moving to South Australia are still required to apply for a contractors licence. This requires the completion of 2 subjects, Apply legal requirements to building and construction projects (CPCCBC4009B )and Manage small business finances (BSBSMB406). Other requirements are detailed at the SA Governments Website: http://www.cbs.sa.gov.au/wcm/licensing-and-registration/occupational-licensing-and-registration
Our next sub-contractors licence course commences November 7 – 8 & 21 – 22. To book click this link.
Photo sourced from pomsinadelaide.com "Northern Mick"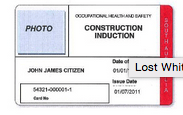 The popular "White Card" unit CPCCOHS1001A – Work safely in the construction industry, will be running Wednesday 7th October. The course starts at 8:30am sharp. People with a CITB card only have a $25 gap payment, without the CITB card the cost is $100. To book and pay online, click on this link fcta.com.au/shop/white-card-1-day-course-6-hours-face-to-face or email admin@fcta.com.au or call 83675615. The course will be held at 15 Jacobsen Crs, Holden Hill.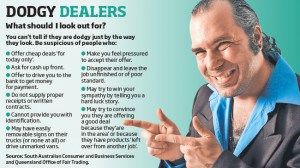 The SA Contractors Licence course is becoming more and more popular. In South Australia tradies are required to complete 2 small business units before the can apply for a licence, visit cbs.sa.gov.au for more information. We run the course over 2 weekends, taking a 1 week break inbetween so you can spend some time with family!
Our course is run by a qualified builder with extensive knowledge of the Building Code of Australia. Remember, without a contractors licence, customer who refuse to pay cannot be forced to!
The course costs $450 for CITB construction industry workers, or $950 for people ineligible for a CITB number. Visit citb.org.au to find out more about how to apply for an industry training card.
To book your place email admin@fcta.com.au or call 83675615. You can pay online here 
Customers can refuse to pay tradies who work unlicensed. Fines of up to $20,000 can also be imposed. This guide takes tradies through the steps to apply for their license, and the reasons why its worth the effort!
CITB has launched an app called 'My Profile' to replace the old apprentice on job log book to be eligible for incentive payments
HAVE YOU GOT YOUR UNIQUE STUDENT IDENTIFIER (USI) NUMBER?
From 1 January 2015 all students will be required to have a USI, because…government. This is a requirement for all courses, including the White Card and Contractors Licence courses.
It's easy…follow these 6 simple steps
STEP 1: Have at least one form of ID ready: Driver's License, Australian Passport, Medicare Card, Birth Certificate, Visa (with non-Australian Passport), Immigration Card or Citizenship Certificate.
STEP 2: Have your personal contact details ready: Address, email and/or phone number.
STEP 3: Visit usi.gov.au and click on 'Create a USI'.
STEP 4: Agree to the terms and conditions and follow the steps.
STEP 5: Write your unique number down and keep it somewhere handy and safe.
STEP 6: Bring this number with you when you enrol.